Seeking out classic movies like a cat looking for the warm spot around the house, we're positively purring with our latest finds hearing your way this weekend! Kick back, relax and enjoy!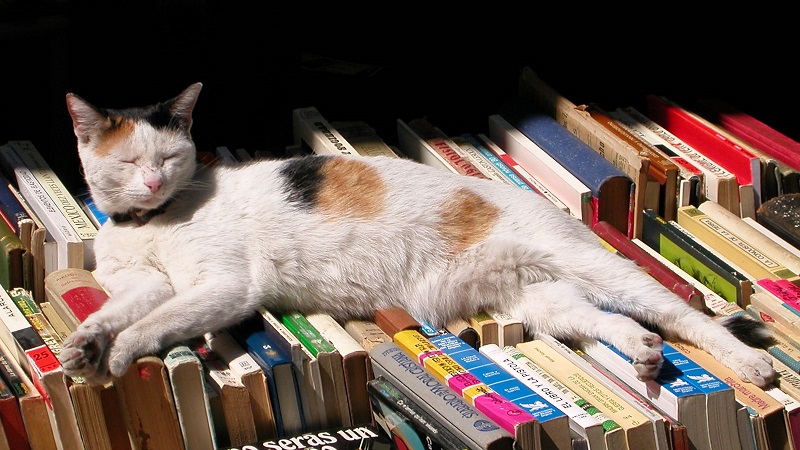 SATURDAY 29th January
Addams Family Values (1993) 5STAR 12:40pm-2:30pm
Spooky couple Gomez and Morticia hire a nanny to look after their new baby son – and stop him from suffering an early death at the hands of his jealous elder siblings. Romance soon blossoms between the new childminder and Uncle Fester, but he does not realise she is planning to kill him once she has got hold of the family fortune. Comedy sequel, starring Anjelica Huston, Raul Julia, Christopher Lloyd, Christina Ricci and Joan Cusack.
Home Alone (1990) Film4 2:50pm-4:55pm
A boy has to fend for himself when he is accidentally left behind after his family jets off to Paris for Christmas. The youngster initially enjoys his freedom but is soon forced to resort to ingenious booby traps to defend the family home from two dim-witted burglars. Comedy, starring Macaulay Culkin, Joe Pesci, Daniel Stern, John Heard, Catherine O'Hara and John Candy.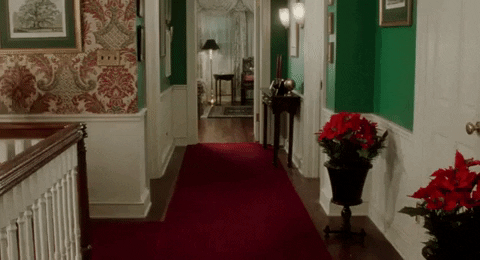 .

Dante's Peak (1997) 5STAR 4:35pm-6:45pm
A vulcanologist's suspicions that a long-dormant volcano is about to erupt turn out to be true, prompting him to race against time to save the community standing in its way – and clash with local government officials weighing his predictions against the loss in tourism revenue. Disaster movie, starring Pierce Brosnan, Linda Hamilton, Elizabeth Hoffman and Charles Hallahan.
Crocodile Dundee (1986) Film4 4:55pm-6:50pm
A New York reporter searches the Australian Outback for a maverick hunter with a legendary reputation and invites the adventurer back to America. But the die-hard Aussie needs to draw on all his survival skills to adjust to life in the urban jungle. Comedy adventure, written by and starring Paul Hogan, with Linda Kozlowski, John Meillon and Mark Blum.
10 Things I Hate About You (1999) GREAT! movies 5:00pm-6:55pm
Lively teenager Bianca is not allowed to start dating until her man-hating sister Kat does first – but no boy is brave enough to ask her out. However, Bianca's would-be boyfriend thinks he has found the perfect man for the job in the shape of a quirky loner with a mysterious past. Comedy, based on Shakespeare's The Taming of the Shrew, starring Heath Ledger, Julia Stiles, Joseph Gordon-Levitt and Larisa Oleynik.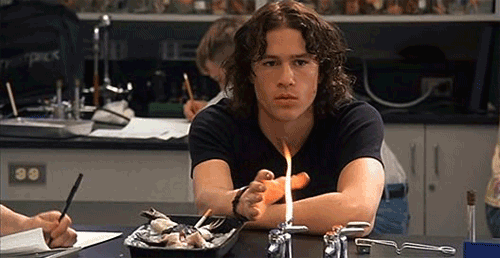 .
Spider-Man 3 (2007) ITV2 6:10pm-9:00pm
A sinister alien parasite brings out the web-slinging hero's darker side, filling him with thoughts of revenge on his uncle's murderer, the shape-shifting Sandman. Meanwhile, he also has to contend with the challenge of his best friend following in his father's villainous footsteps – and jealous rival developing superpowers of his own. Superhero sequel, with Tobey Maguire, Kirsten Dunst and James Franco.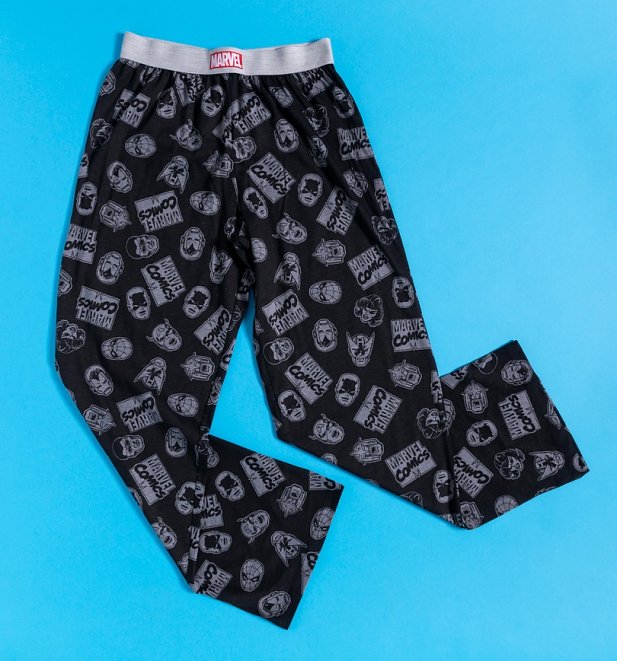 .
The Hobbit: The Battle of the Five Armies (2014) Channel 4 6:45pm-9:30pm
Dwarf king Thorin reclaims control of his homeland, but his descent into madness places him on the brink of war with his human and elven allies. As Thorin's Hobbit friend Bilbo tries to save the tormented ruler from himself, a vast horde of orcs gathers to destroy them all. Conclusion of the fantasy adventure trilogy, starring Martin Freeman, Richard Armitage, Ian McKellen, Luke Evans and Orlando Bloom.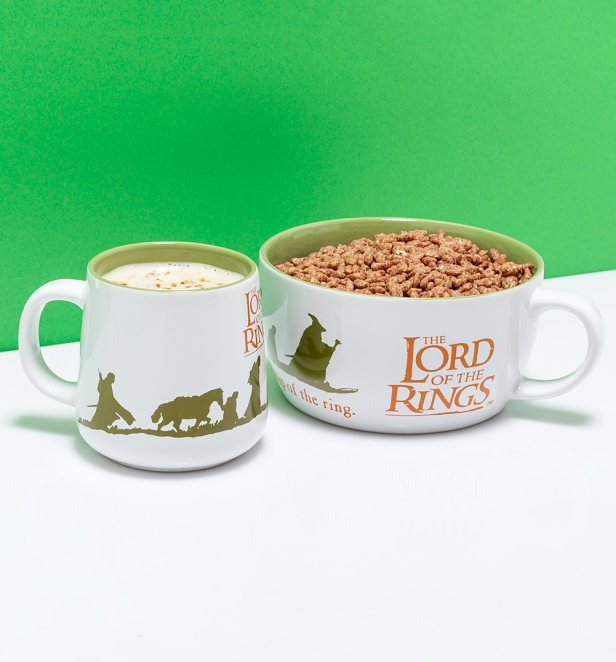 .
Crocodile Dundee II (1988) Film4 6:50pm-9:00pm
The rugged Australian adventurer sets out to save his reporter girlfriend from New York drug dealers. Having rescued her from their clutches, he realises they will soon be coming after him – so he decides to even the odds by luring them to the Outback for a final showdown. Comedy adventure sequel, starring Paul Hogan, Linda Kozlowski, John Meillon and Charles S Dutton.
The Truman Show (1998) GREAT! movies 6:55pm-9:00pm
A man is unaware his uneventful life is really a sham, and his every move is being secretly filmed and broadcast to the world as part of a 24-hour TV soap. However, a series of unforeseen events leads him to question the nature of his existence. Peter Weir's media satire, starring Jim Carrey, Natascha McElhone, Laura Linney, Noah Emmerich and Ed Harris.
The Untouchables (1987) Film4 9:00pm-11:20pm
Incorruptible federal agent Eliot Ness is assigned the task of fighting organised crime in Prohibition-era Chicago and bringing the notorious crime boss Al Capone to justice. Aware crooked police are undermining his investigations, he puts together his own elite squad to take on the Mob. Brian De Palma's crime thriller, with Kevin Costner, Robert De Niro, Andy Garcia and Sean Connery, who won an Oscar for his performance.
There's Something About Mary (1998) 5STAR 9:00pm-11:25pm
A lovelorn man hires a sleazy private eye to track down his high-school sweetheart in the hope of rekindling their brief relationship. By unfortunate coincidence, the detective also falls for her, and then it emerges there are even more men out there competing for her affections. Comedy from the Farrelly brothers, starring Cameron Diaz, Ben Stiller, Matt Dillon and Lee Evans.
Thor: The Dark World (2013) BBC One 10:30pm-12:15am
The alien thunder god returns to Earth when a powerful weapon from the dawn of time is discovered. The device attracts the attention of an old enemy of his people, who intends to use it to plunge the universe into darkness – and to stop him, Thor must form an uneasy alliance with his treacherous brother Loki. Superhero adventure sequel, starring Chris Hemsworth, Tom Hiddleston and Natalie Portman.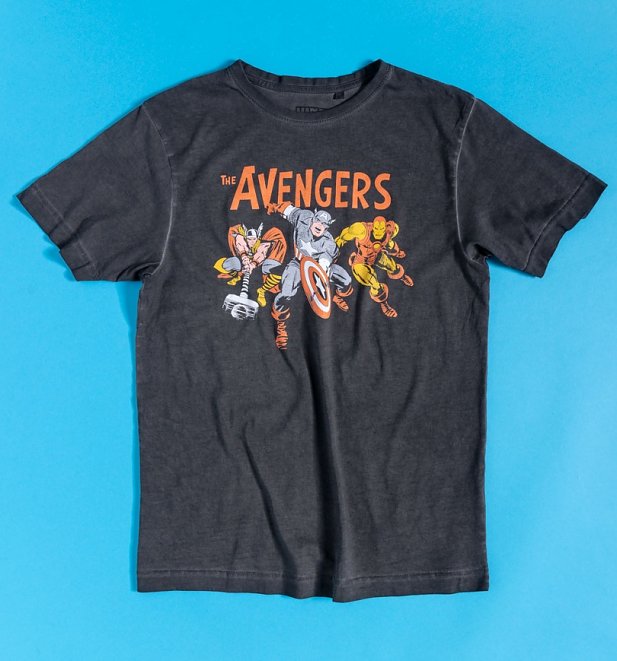 SUNDAY 30th January
Flash Gordon (1980) ITV4 10:30am-12:45pm
American football quarterback Flash Gordon and journalist Dale Arden find themselves aboard a rocket ship designed by scientist Dr Zarkov, who intends to travel across space to locate the source of recent natural disasters. The three arrive on the planet Mongo, where they soon learn that the attacks are the responsibility of evil emperor Ming the Merciless, who is planning to destroy the Earth. Sci-fi comic-strip adventure, with Sam J Jones, Max von Sydow, Brian Blessed, Melody Anderson, Topol, Timothy Dalton, Ornella Muti, Peter Wyngarde and Mariangela Melato. Featuring music by Queen.
The Wedding Singer (1998) Channel 5 2:10pm-4:05pm
A failed rock star carves out a career as a popular wedding singer, but his hopes for a bright future are dashed when his fiancee jilts him at the altar and he tries to shut himself off from the outside world. At one of his functions, a waitress catches his eye – but unfortunately for him, she is already engaged to someone else. Romantic comedy set in the 1980s, starring Adam Sandler and Drew Barrymore.
Dragonheart (1996) Film4 4:20pm-6:25pm
A knight sets out to slay a dragon, only to find the unhappy creature is the last of its kind. Forging an unlikely alliance, the pair embark on a mission to rid their kingdom of its tyrannical ruler. Fantasy adventure, starring Dennis Quaid, David Thewlis, Pete Postlethwaite and Julie Christie, with the voice of Sean Connery.
Bruce Almighty (2003) ITV2 4:45pm-6:50pm
God tires of a down-on-his-luck reporter's constant complaining, so pass on his powers to give him a taste of ultimate responsibility. The newsman falls in love with his extraordinary abilities – but a never-ending stream of incoming prayers and his ambitious attempt to please everyone soon prove there is more to the job than meets the eye. Comedy, starring Jim Carrey, Jennifer Aniston and Morgan Freeman.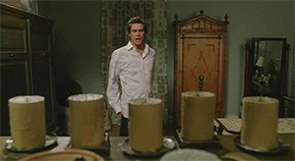 .
Star Trek Into Darkness (2013) Film4 6:25pm-9:00pm
Captain Kirk and the crew of the starship Enterprise are sent on a clandestine mission into enemy territory to track down the rogue Starfleet agent behind a terrorist attack on Earth. However, the assignment brings to light a hidden threat from within their own organisation. Sci-fi adventure sequel, starring Chris Pine, Zachary Quinto and Benedict Cumberbatch.
.
Raiders of the Lost Ark (1981) E4 6:45pm-9:00pm
Intrepid archaeologist Indiana Jones goes in search of the legendary Ark of the Covenant, a biblical artefact of devastating power. His quest leads him to Egypt, where the Nazis are plotting to use the Ark to further Hitler's plans for world domination – aided by Jones's deceitful French rival. Steven Spielberg's action-adventure, with Harrison Ford, Karen Allen, Paul Freeman and John Rhys-Davies.
School of Rock (2003) ITV2 6:50pm-9:00pm
A slobbish guitarist dreams of stardom, but his hopes are dashed when the other members of his band kick him out. Struggling to make ends meet, he takes a job as a supply teacher at an exclusive private school and sets about moulding his pupils into rock gods. Comedy from director Richard Linklater, starring Jack Black, Joan Cusack, Mike White and Sarah Silverman.
The Naked Gun 2 1/2: The Smell of Fear (1991) 5STAR 9:00pm-10:50pm
Blundering cop Frank Drebin discovers a secret conspiracy to kidnap a renowned solar energy expert and replace him with an imposter. As he sets out to bring the perpetrators to justice, he is unexpectedly reunited with an old flame. Slapstick comedy sequel, starring Leslie Nielsen, Priscilla Presley, George Kennedy, Richard Griffiths and OJ Simpson.
Whatever you're up to this weekend, just remember if someone says something you're not totally happy with, pretend you didn't hear them properly then ask them to repeat it and explain.