And not just any old cake – oh no! Prepare for an INVASION of your taste buds thanks to this incredible Retro Invader Cake Mould
Retro baking is all the rage! Cupcakes are cool, muffins are of the moment but this awesome retro arcade cake mould really takes the biscuit!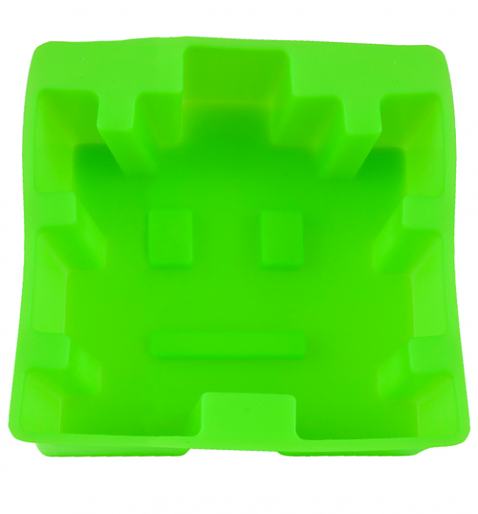 Now landing in a kitchen near you these microwave-safe cake moulds are a real blast from the past, inspired by the original arcade games that we all grew up playing.  (Okay, anyone who grew up playing Guitar Hero or Medal of Honour, you're going to have to wait another 10 years until something from your childhood era becomes anywhere near "retro".)
Now back to the rest of us who shamelessly find pleasure in seeing iconic retro objects from our past brought back to life in various different guises!  Our microwave-safe, Retro Arcade Cake Moulds are designed to hit the sweet tooth of all die-hard gamers of old, those of us who spent all our pocket money on Space Invaders, Asteroids, and Pac Man.  So put down your muffin trays and get down to making some cosmic carrot cake, space age sponge cake, or whatever other arcade related cake puns you can think of (hmm… the list is almost endless; bake invaders, space cakes…yum).
Why not attempt to create an entire level's worth of space monsters, and boldly bake where no baker has gone before?  Your friends and family are sure to give you a top score when you serve up these cheeky space goodies.  Now just get ready to prepare for battle as your friends invade the kitchen to get a bite of your alien fleet of cream-filled goodness!
PS Cake not included!
xoxo