As you may imagine, when people find out I work at T-Shirt emporium TruffleShuffle.com, the first question I'm asked are which are my favourite designs.
Being a self confessed 80's movie buff, I have a particular soft spot for our 80's Movie T-Shirts so I couldn't resist running down my top 5 for you.
Enjoy!
Inspired of course by one of the best Jim Henson films of my childhood, this awesome The Dark Crystal design is a great way to remember the legendary 80's fantasy flick that terrified and amazed in equal measures. One minute I'd be wide eyed in a world of beautiful fantasy and adventure and the next it would have me hiding behind my pillow from the Evil Skeksis, the bad guys of the film who looked like giant, skeletal crows who'd been dressed in rotting flesh. Imported especially from the US of A, not only do I love this because it pays homage to one of my childhood classics but also because it's one of our rarer designs, only available in limited numbers so you're unlikely to see anyone else walking down the street in the same tee as you.  Always a bonus.
This Ghostbusters design is just so, so cool. You've got the ghost trap on the front and the Ecto-pack on the back so you'll be ready to split just like a real ghostbuster.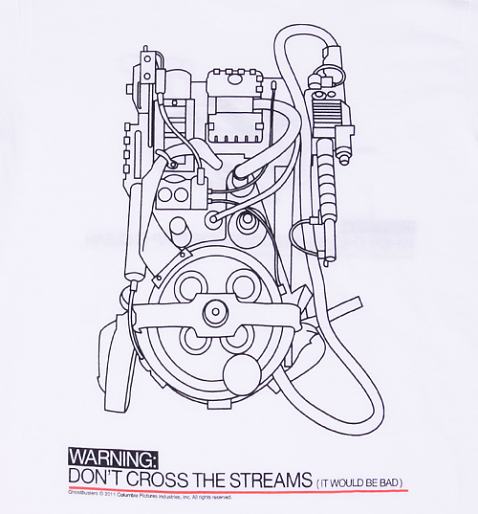 The perfect tribute to the 1984 film and it's eccentric New York City ghost-capturing heroes, I also love the fact that this tee was actually created by our in house design team so it's exclusively available at TruffleShuffle.com. Who Ya Gonna Call?
In a nutshell, Labyrinth is my favourite film in the world. I must watch it at least once a month. Not only that but Ludo was always my favourite character, the big friendly beast who could call upon his friends "the rocks" to help him out in times of need and fight the Goblin kings Goblin army. An easy choice and a brilliant design which sums up the loveable Ludo perfectly – this is one of those tees which people always stop me in the street to appreciate too, always a good sign.
Because who can argue?
Gizzy Is The Shizzy Gremlins T-Shirt from Sticks and Stones £18.99
Personally Gremlins 2 was always my favourite of the classic movie franchise. It was bigger, badder and funnier and kind of evolved The Gremlins to the next level. From spider and bat Gremlins to the reincarnation of Frank Sinatra as a Gremlin singing New York New York. JUST AWESOME.
You don't tend to see too many Gremlins T-Shirts around either so I was dead chuffed when I spotted these on the shelves of Truffle Towers and purchased mine instantly – it's a bargain too at just £18.99. Fits and feels great too (as do all our tees TBH)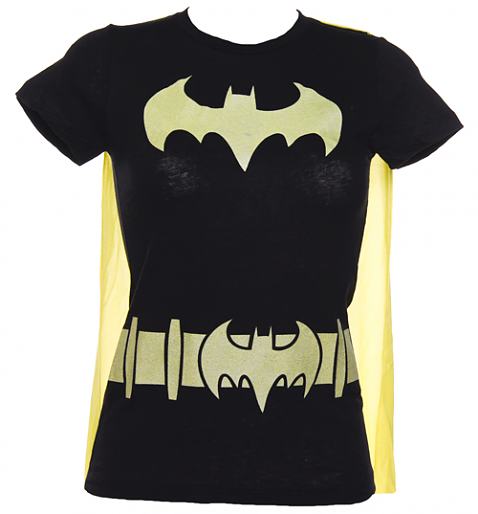 This cool tee is a great take on the batman costume design. Thanks to the nifty detachable cape, you can rock this top as a normal tee and when the bat signal is lit, simply reattach the cape and head out to fight crime (or use it as a subtle fancy dress costume if you prefer.)
Na na na na na na na na Batman!
Well that's all for now folks, hope you enjoyed my very own movie T-Shirt hot picks!
Don't forget though that this is just the teeniest taster of the huge range of amazing movie merch we now have available on the site (over 350 products and counting!)
As well as my top 5 movies, we've got T-Shirts, clothing, Accessories and Gifts inspired by tonnes of other classic cult movies from the 1970's, 1980's and 1990's as well as a few current favourites (Harry Potter T-Shirts anyone!)
From Back To The Future to Batman, The Goonies to Ferris Bueller's Day Off, Star Wars to Top Gun, we've got all the classics covered making us the perfect place to indulge your inner movie buff.
Plump up those Cushions and get the popcorn popping fellow movie fans!