It finally happened! The special moment we've all been waiting for since this iconic show sadly came to and end back in 1993 (eek!) finally came true!

That's right, our childhood heroes got back together once more to appear on last Wednesday's The Tonight Show for a special one off appearance with host Jimmy Fallon.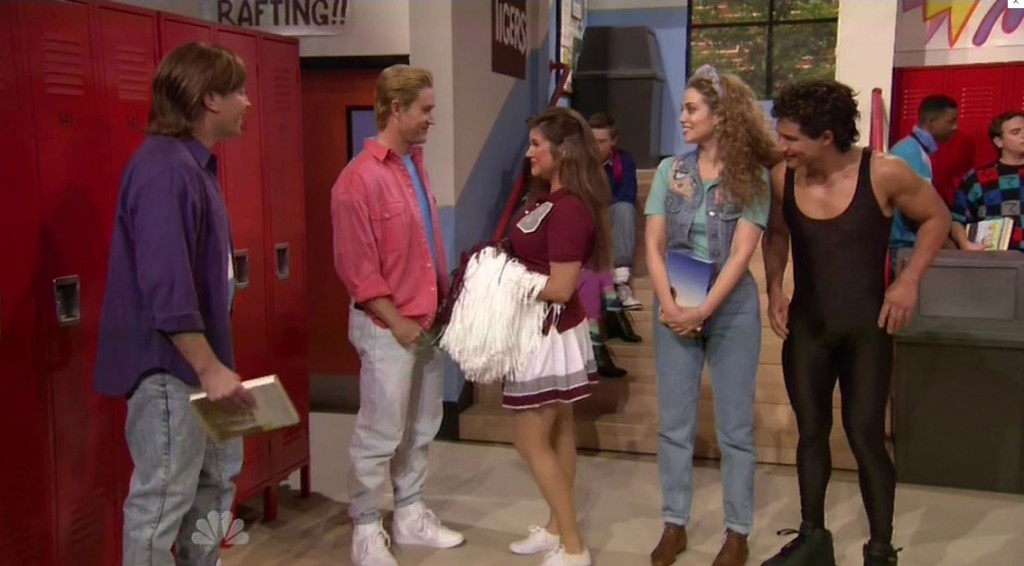 Taking stage we saw quite a few unchanged faces including A.C. Slater (Mario Lopez), Zack Morris (Mark-Paul Gosselaar), Kelly Kapowski (Tiffani-Amber Thiessen), Jessie Spano (Elizabeth Berkley) and even Mr. Belding (Dennis Haskins)!

The guys returned back to the corridors of Bayside High for an 8 minute long sketch which saw them with their new friend Jimmy who later reveals he will be moving away to peruse his dream job of hosting his own show (Saturday Night Live) and Kelly reveals she's expecting Zack's baby! It's all go and all with a signature Zack Time Out!

The cast went on to joke about their careers after the hit series. Zack told Slater he should "be on Dancing With the Dweebs." (Lopez placed second on the third season of Dancing With the Stars.) Back to their old tricks!

Enough talking…go see for yourself! Check out the action below…
After seeing this, there's no denying that these guys have still got in and look as every bit as cool now as they did back in the day.

What do you guys think? Would you love to see more from these guys?

Why not relive the iconic show and characters every day with our huge range of exclusive Saved By The Bell Merchandise only at Truffleshuffle.co.uk. See you there!
| | |
| --- | --- |
| | |