Hiya!
I'm Claire and run 80sCartoons.co.uk which began back in 1998….has it really been that long? I was at art college in Dundee trying to teach myself web design, and had created a little homepage (most likely with a hideous tiled background, blinking text and animated gifs galore!) which mentioned a few of my favourite childhood cartoons
Any visitors that found my site (probably through Alta Vista or Lycos! Life before Google eh!) and signed my guestbook always commented on the cartoons and suggested more of their favourites that I should add…and so it grew from there!
Now it getting over 1,000 nostalgia-hungry visitors every day, and currently has over 8,000 Facebook followers! The demand for all things retro increases every year, especially as sites like TruffleShuffle have so many wonderful 80s goodies on offerto help to keep those memories alive!
I've been very lucky while running 80sCartoons, as I've managed to speak directly to many 80s cartoons "celebs".  If someone told me when I was 8 years old, that one day I'd be talking directly  with the maker of Button Moon, the animator of the Raggy Dolls, the creator of Jimbo and the Jet-Set the list goes on… I would have fallen off my rollerboots!
I've interviewed Terry Brain, who co-created Trap Door, which was a special treat for me as I was a huge fan back in the day.  He also animated Stoppit and Tidyup, and went on to work for Aardman animation – that man is a legend! Amonst other things, he told me that Berk, Boni, Drutt & the big sponge were his favourite character creations and that his favourite Trap Door episode was 'Bye Bye Berk'!
It was also amazing to interview Alan Rogers, co-creator of Pigeon Street, Bod and The Flumps.  I loved Long Distance Clara!  When asked what his own favourite Pigeon Street character was, he answered:
"Ah, that's like one of those, "what's your favourite colour" questions! It depends on my mood etc. I liked Clara's individuality, but I had a soft spot for Bob cos he was based in some ways on me and Reg who was based on my Dad. I also liked drawing William and Mr Baskerville best. Though if I met Baskerville in real life, I probably wouldn't have liked him too much!".
Someone else who I was chuffed to interview was Colin Wyatt, co-creator of the Poddington Peas, who was happy to get involved in a Facebook competition and created an amazing illustration of a "new" Poddington Pea, as suggested by one of my Facebook fans.  Around that time too, I helped TruffleShuffle design a selection of Poddington Peas t-shirts, which was tremendous fun!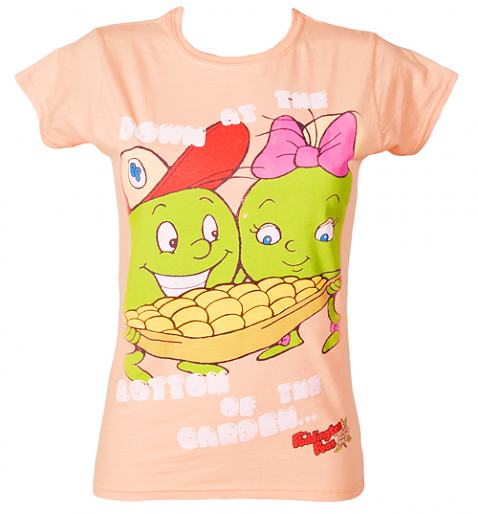 To celebrate the recent revamp of 80sCartoons, I've also asked many of my new found "celebrity friends" to donate some stuff to a charity eBay auction.  All money raised is going directly to ChildLine, who is celebrating their 25th anniversary this year, "born" in 1986 so it's an 80s kid too!
There are 22 retro tastic lots in total up for grabs with some truly fab items available, including an original Smurfs animation cel and some exclusive Raggy Dolls artwork, sketched by Mark Mason (who animated series 3 and 4 of the Raggy Dolls you know!) especially for this very auction.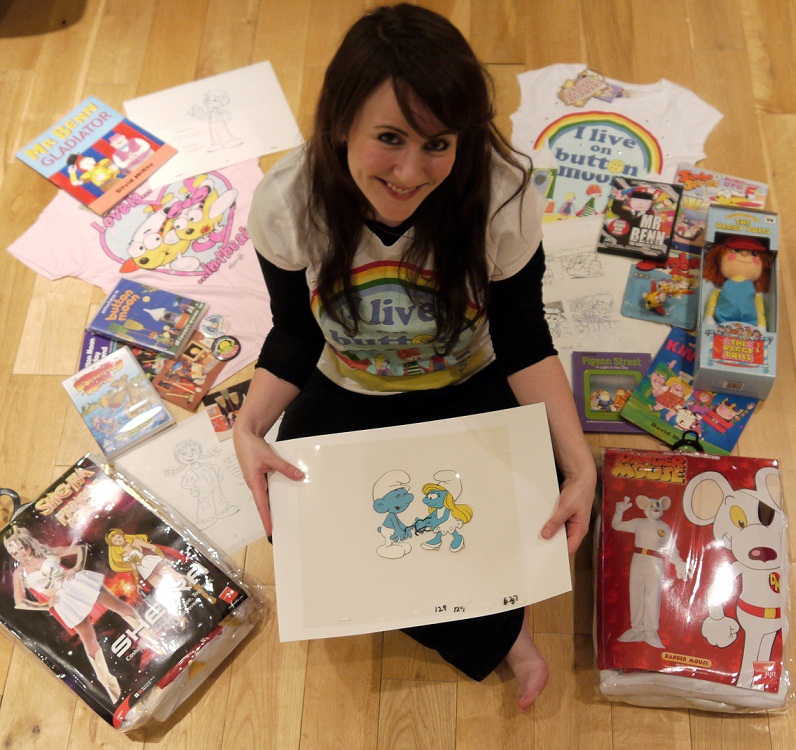 Please place a quick bid or two before it ends and not only will you be donating to an absolutely brilliant cause but you'll also get your hands on some genuine old school treasures!
You can see the full list of auctions by clicking here but be quick! You only have until Wednesday October 12th! www.80scartoons.co.uk/auction.php
Oh and please do come and visit me at 80scartoons!