Here at Truffle Towers we loooove Disney Princesses! Nothing makes us feel more magical and nostalgic than settling down to watch a classic fairytale movie such as Beauty And The Beast, Cinderella or The Little Mermaid. So, why oh why is it so darn hard to find a premium, gorgeous, Disney Princess tee for us ladies?!

We were on a mission, a mission to bring Disney Princesses to fashionable, trendy ladies and so, along came these beauties, care of cult vintage brand Junk Food and made especially for TruffleShuffle.com. Yep that's right…just for us! Take a peep…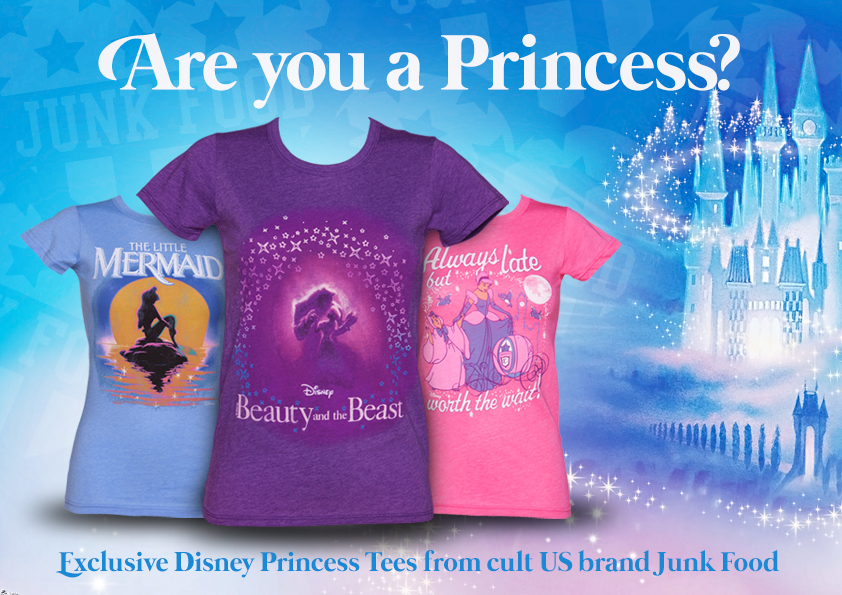 Check out these future classic Disney T-Shirts today and pick up your perfect princess today.
What do you think?
xoxo