It's time to feel officially old peeps! Can you believe that animation classic Toy Story first hit our screens a whopping 23 years ago today?! Scary to think huh.
It's safe to say that we've been deeply in love with Pixar films since and of course all the Toy Story films which is why we're sooo excited to get to watchToy Story 4 on the 21st June!
To really drum up some excitement for this new release, the addition of some amazing Toy Story merchandise onto the site and really celebrate 23 years of Toy Story, we thought we would dig up and put together some of our favourite Toy Story facts which you just might not have heard. Enjoy!
1. It wasn't all Go Go Go – An early draft shown to Disney was instantly rejected as the script depicted Woddy to be super-sarcastic and mean to the other toys. They halted production until a new script was done.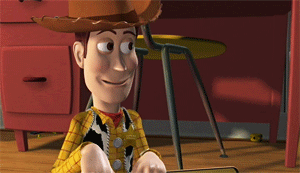 2. Back for more! Toy Story 2 was the first sequel both Tom Hanks and Tim Allen had done.
3. Pizza Planet was originally going to be called Pizza Putt, a weird combo or a pizzeria and mini-golf. Sign us up!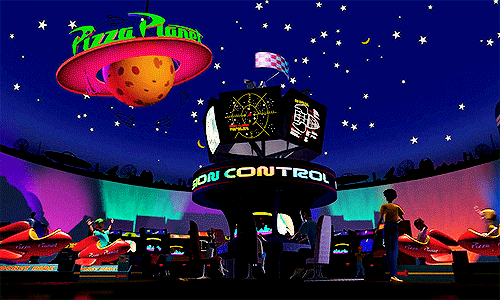 4. Step to it! To perfect the Green Army Men's walk, the creators stuck their feed to boards so they could do it for real.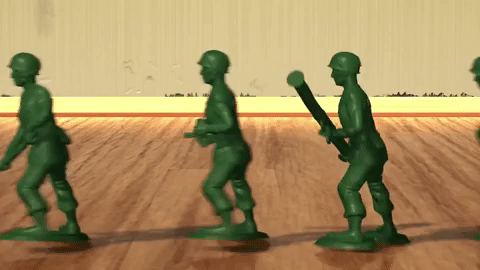 5. In their most productive week during production, Pixar completed just over three and a half minutes' worth of the movie. Yeesh!
6. Remember the scene in Al's Toy Barn when they drive down the Buzz Lightyear aisle in Toy Story 2? Tour Guide Barbie says, "Back in 1995 short-sighted retailers did not order enough dolls to meet demand." Well, this was true!
7. The big pink bear Lotso was supposed to be in the first film, however, they left him out until they could get the fur to look right. In the first film, you can see an early attempt sitting on the desk in Andy's Room.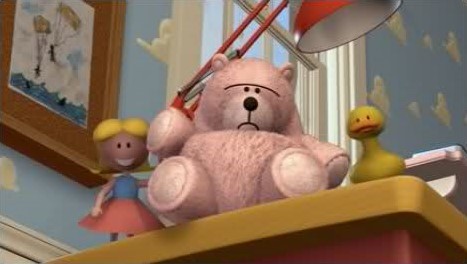 8. Little Bo Peep was meant to be Babie! Barbie makers Mattel didn't allow licencing rights to Pixar for her in the first film, however quickly changed their minds after the huge success.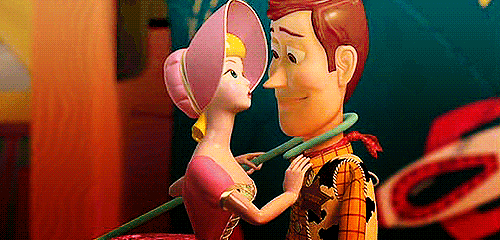 9. Turns out, Toy Story was the first ever feature film ever made completely with computer animation.
10. Original drafts of this classic showed Woody to be a ventriloquist's dummy and not a cowboy!
11. For the original Toy Story, Tom Hanks recorded his dialogue during the breaks of Sleepless in Seattle (1993) and A League of Their Own (1992).
Disney Pixar Toy Story Alien Shaped Mug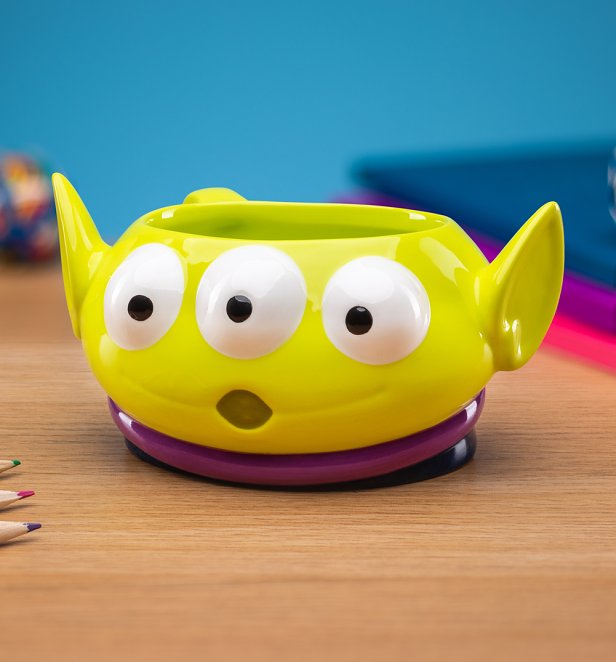 12. If you look closely at the books on the shelf of Andy's room, the names of each of the books are actually titles of short films Pixar has created.
13. Notice something about the carpet in Andy's house? This was actually styled on the carpet in the top thriller The Shining. Spooky!
14. Making him at the same time that Jurassic Park was in theatres, Pixar decided that Rex should be much more insecure than mean.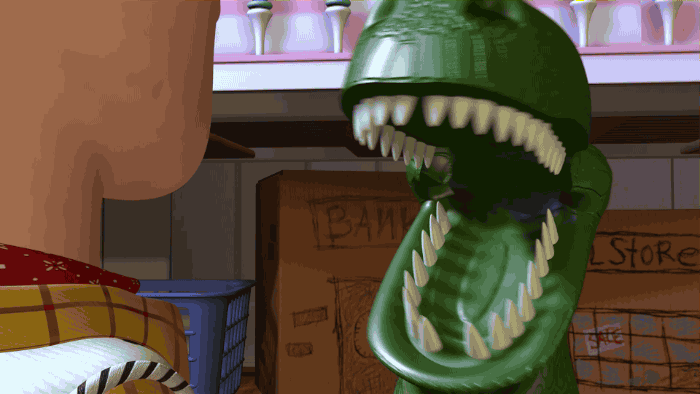 15. Snuck it in there! The toolbox on top of the milk crate that Woody is trapped in is a Binford, the same type of tool that Tim Allen used on his television show Home Improvement (1991).
16. When the Pizza Planet delivery boy enters the Dinoco gas station, he asks for directions to West Cutting Boulevard. West Cutting Boulevard is the street where Pixar Animation Studios was located in Richmond, California
Loungefly x Disney Buzz Lightyear Mini Backpack
17. In the early years, Pixar had to get creative when certain aminations we just so darn hard to make right. For example, Andy's mum's hair is always tired back to make this movement simpler. OR when Woody put's his head into the cereal bowl after being burnt by Sid, we can't see any of the liquid in there, splashing out or on his face.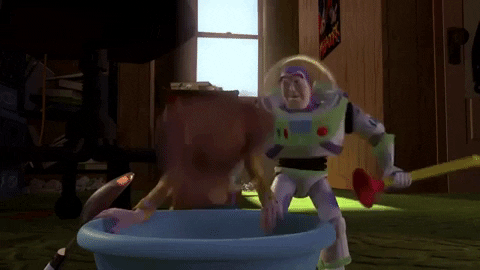 18. Wheezy the Penguin was originally going to be in this film but was cut during the first draft of the script. He was later brought back in Toy Story 2 (1999).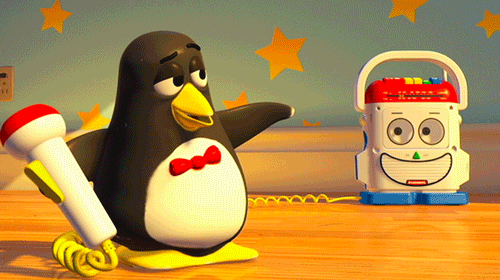 19. If you look closely, all the cars have licence plates with 95 on – the year the film was released.
20. Spotted! The Luxo Ball (AKA Pixar's logo) makes a Cameo in Andy's Room, that Buzz bounces off of whilst showing to the toys how he can "fly" and in the hall, as the toy soldiers are setting up a recon post.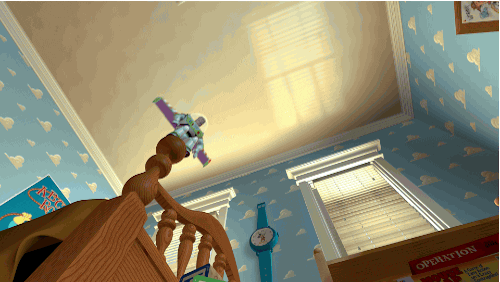 21. The original Toy Story was made up of a whopping 114,240 animation frames in total.
22. Randy Newman wrote the film's signature tune "You've Got a Friend in Me" in just one day. It just wouldn't be the same without it, right?
Disney Toy Story You've Got A Friend Mug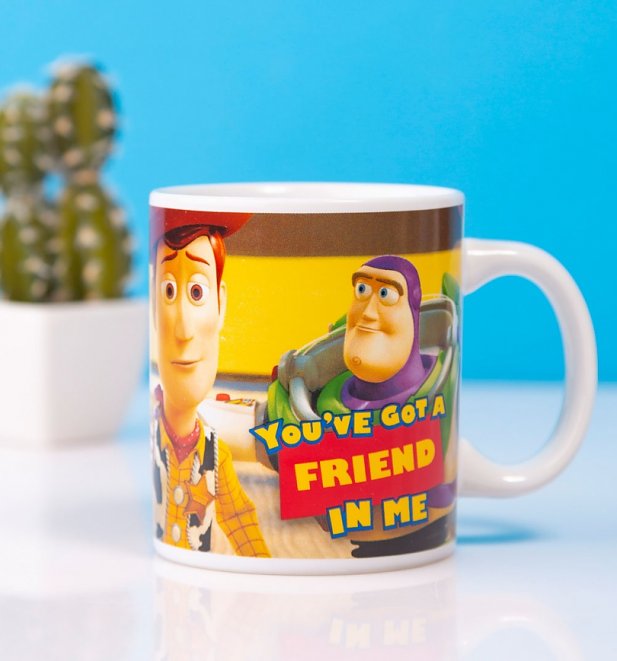 23. Toy Story 3 is also the first animated movie to make over $1 billion at the box office worldwide. Wowzers!
There you have them, folks! Hopefully, we've thrown some awesome new Toy Story trivia at you that you can enjoy.
If you're even half as excited as we are for Toy Story 4, you'd going to really want to swing by our site and take a peep at the awesome new Toy Story accessories and more we're adding. we love it all!
It's bargain time shoppers! Yep, all week we're offering you lot a cool 20% off all our exclusive designs!
But how can you possibly begin to pick? Easy, we're here to point you in some kind of direction of perhaps inspire you with our personal top picks currently on the site.
.
Take a peep below and begin your bargain hunting now while our offer is live. Go go!
Ever find yourself or others screaming "I remember that!"? Well… expect it a whole lot more when rocking our Retro Video Tapes Rolled Sleeve Boyfriend T-Shirt! Packed with classic TV shows you grew up with. Good times!
I have the power! Show some love for one of the most iconic characters ever (not that we're biased or anything!) with some major nostalgic vibes from our exclusive Classic He-Man T-Shirt!
Everyone knows, girls rule the world! Bring a whole heap of Disney magic and style to your day with our new and exclusive Disney Princess Girl Power Baseball T-Shirt!
Are you basically Mr PErfect… in disguise? Ha! Why not reveal your inner awesomeness and keep super cosy in our Mr Perfect Hoodie. Ideal for the cooler days and for even cooler peeps.
He's back! Pretty much the very t-shirt we dreamed of owning back in the day, it's time once again to show your love for this Disney classic with our The One, The Only, The Fabulous Dumbo Rolled Sleeve Boyfriend T-Shirts!
They fight, they bite, They bite and fight and bite, Fight fight fight, bite bite bite, The Itchy & Scratchy Show! Nothing cooler than loving a show, within a show, right? If you love watching Itchy & Scratchy as much as Bart and Lisa do, snap up our exclusive Itchy & Scratchy Baseball t-shirt in our big offer!
Looking to take your tee collection into whole new levels? You'll be clear for take-off in one of our exclusive and totally classic Top Gun Maverick T-Shirts!
Care Bear stares at the ready peeps! Take a dive back in time and snap up the tee you ALWAYS wanted with our Care Bears Hearts and Tea Cups Baseball T-Shirt as designed by the lovely Sarah Louise Porter!
It's back! We've been inspired by one of the biggest shows to hit our screens and have brought you some awesome RuPaul's Drag Race TShirts! Sure to add a whole heap of sass to your week.
Those that know it, LOVE IT! Who would have thought a kids show would be able to make kitchen utensils and empty bean cans look so cool! Reminisce in style and wait for the envious comments to come in this wickedly nostalgic tee!
Yeeesh we really could keep going! Just a few of our cracking exclusive tshirts that we're so proud of, but for a whole lot more all with 20% off just head over to our site and get stuck in.
£20+ / Ends midnight Sunday 17th March 2019.