We are very proud to reveal our hot new selection of Music T-Shirts that are new in this week!  These cool tees are perfect to show your love and admiration for your favourite singers and bands, and boy do we have a diverse selection of artists for you!
We've got Bruce Springsteen rubbing shoulders with Elvis, Eminem partying with PSY and Joy Division hanging with Led Zeppelin, there really is something for everyone!  So, have a browse of these new funky T-Shirts and let us know what you think!
Yep! We're singing the song now…damn you Bruce and your catchy tunes! We absolutely love a bit of Springsteen and who could blame us?! Celebrate his most famous hit with this amazing 'Born in the USA' t-shirt.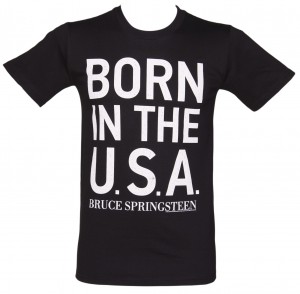 We love the vintage feel of this cool Elvis fab poster design. Blue Hawaii was a romantic musical comedy movie starring Elvis from way back in 1961. The soundtrack included the classic, I Can't Help Falling In Love.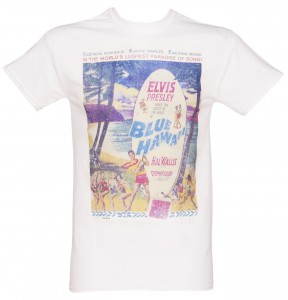 Any fan of the Eagles will love this bold tee flaunting their appreciation! Featuring artwork from the cover of this awesome song – once described by the band as a interpretation of the high life in Los Angeles…Rock on!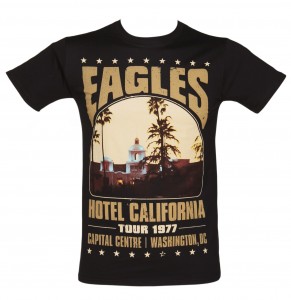 Formed 1984, Soundgarden a pretty flippin cool rock band from the States. This tee features a Badmotorfinger print, this was their third album, released in 1991 featuring tracks such as Rusty Cage, Outshined and Slaves and Bulldozers.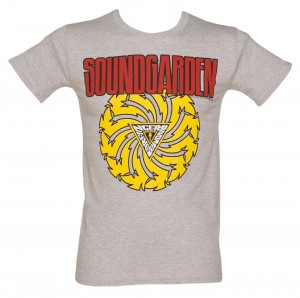 Ok so PSY can't really be classed as retro, but his track Gangnam Style cannot be denied as being cult! Go on admit it, you've probably had a little boogie to this guilty pleasure on a night out! Don't be shy, wear it loud and proud!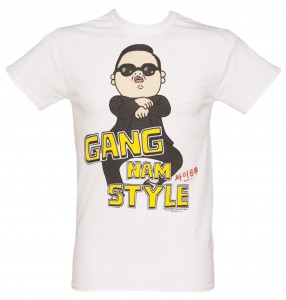 Cover your ears, this is a bit of a cheeky one! Paying homage to Stiff records, this tongue in cheek design is a celebration of all things Punk rock! With names like Elvis Costello, The Damned and Ian Dury under their belt, they must know a thing or two about good music. If you share their good taste this tee is a must have for your collection!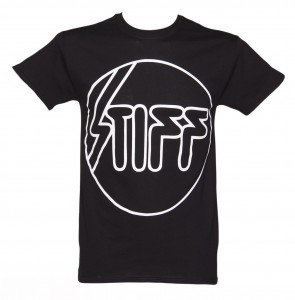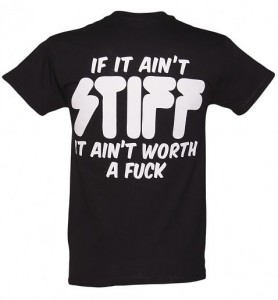 Public Enemy are known for their politically charged lyrics and criticism of the American media, with an active interest in the frustrations and concerns of the African American community. Security of the First World, now S1W are part of Public Enemy, and began as a security organization in Roosevelt, New York where they provided security at hip hop parties during the mid 80s. The organization was headed by Professor Griff and they were known for their aggressively militant stage presence because they would wear black military uniforms and carry Uzi submachine guns while performing. Chuck D of Public Enemy explains that the Uzis were a symbolic reaction to perceived European oppression of black people. This is a classic tee featuring the target logo is a fab way to show your appreciation for the group.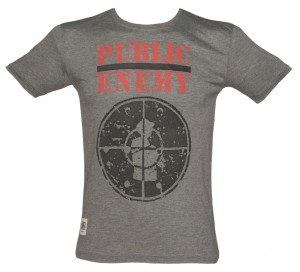 Eminem has been pictured many a time flashing the bird, he's also from Detroit, I think that pretty much explains this tee!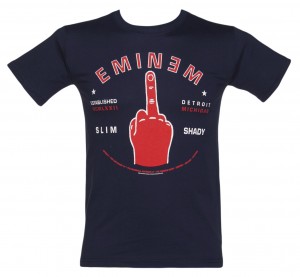 Born and bred in the UK, they definitely gave us something to be proud of. This iconic Led Zeppelin T-Shirt is a nod to the bands impact on the music we listen to today, a real must have for Zeppelin fans.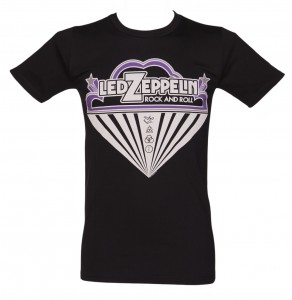 All the tees so far have been just for the guys, but we've had a couple of very cool music tees exclusively for the ladies as well which I'll reveal now!
Oink Oink!  What an awesome Rock and Roll mascot! Pink Floyd are famous for their live shows, which always contains the use of these loveable creatures! Show off some quirky appreciation with this amazing music tshirt, a must have for any fan.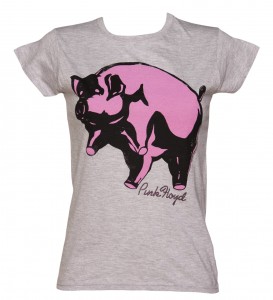 Pay tribute to the short-lived but legendary Joy Division with this edgy rock vest. Using the original album artwork for their debut, Unknown Pleasures, this premium top has a real vintage look, you could misplace for an authentic 1979 find!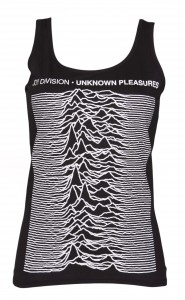 We hope you love this new selection as much as we do!