It's summer music festival season everyone! That's right, tis that time of year once again where hundreds of thousands of music fans flock around the country in search for the best live music, sunshine and good times. Fighting crowds, long lines, tents and….ermm…toilets, these warriors will be rocking the warpaint and getting their battle gear ready to look as hot as a dark tent on a hot afternoon.


.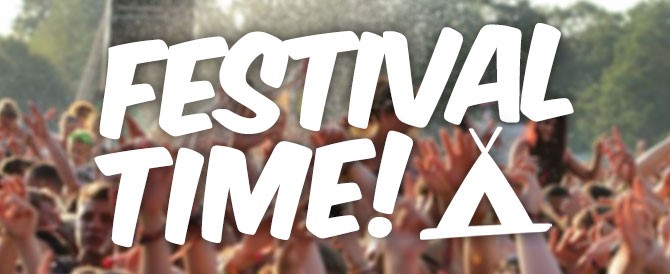 To help you guys sadly up and get ready to rock, we thought we would pop together a little Festival Fashion Guide of sorts where we'll put together some of the latest trends and our top picks from our very own range of retro clothing.


.
I'm With The Band (tee)
With so many bands hitting the stage this Summer, there really is no better time to snap up a classic rock t-shirt and style it up with the latest trends, roll the sleeves, pick up some sunglasses and you're good to go! Take a look at some of our most popular band inspired designs right now…
Keepin' it alive! 90s Revival!
It's official! The 90's are back in and are cooler then ever. Bringing back the classic grunge look, platform trainers, neon, washed jeans, 'double denim', Doc Martins, overalls, crop tops and more, there are plenty of way to bring back some of your favourite style and designs from back in the day including some of our very own 90s inspired t-shirts….
Accessories you bag?
Surely no festival get up is complete with out your select choice of accessories! Practical, fashionable, or even just a taste of creature comforts there are plenty of reasons for you to be bringing all the added extras with you including items such as sunglasses, bags, loungewear, jewellery and more. Take a look at some of out top picks to help you stand out of the crowd this year….
Camping Survival!
Camping doesn't have to mean roughing it you know. Here at TruffleShuffle we've made living in the great outdoors as retro and as awesome as possible with our range of fab tents, bags, torches, flasks and more including this amazing VW Campervan tent!
xoxo