Hello weekend…I've been expecting you.
If you didn't use your best Bond villain voice whilst reading that intro, what are you even doing here? It's the weekend. Kick off those shoes, dive head first into your slippers and watch some pretty fantastic TV. Pop the kettle on love.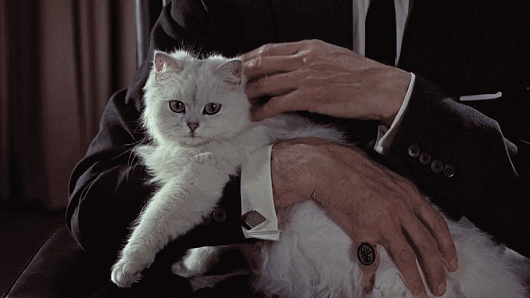 SATURDAY 24th February
Look Who's Talking Too (1990) Sony Movie Channel 9:00am-10:40am (1 hour, 40 minutes)
Mischievous toddler Mikey is joined by his baby sister Julie and sibling rivalry inevitably erupts! While their parents have problems of their own to deal with, in the shape of the kids' good-for-nothing uncle. Comedy sequel, starring John Travolta and Kirstie Alley, with the voices of Bruce Willis and Rosanne Barr. An awesome one for all the family!
The Hound of Baskervilles (1983) True Movies 11:00am-1:00pm (2 hours) Sherlock Holmes and Dr Watson set out to protect the last remaining member of the aristocratic Baskerville family, who believes he is being persecuted by a monstrous spectral hound roaming the bleak Devon moors. Adaptation of Arthur Conan Doyle's mystery thriller, starring Ian Richardson, Donald Churchill, Denholm Elliott, Martin Shaw and Brian Blessed. Sign us up!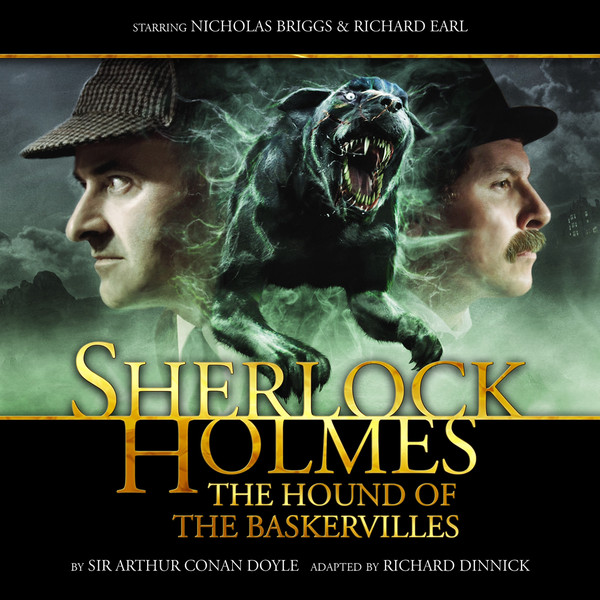 Napoleon Dynamite (2004) Film4 11am-1pm (2 hours)
A socially inept high-school student and his lonely unemployed brother find their eccentric home life thrown into upheaval when their meddling uncle comes to stay. The teenage oddball tries to make the best of his changing circumstances, while putting all his skills to the task of helping his new best friend win the class presidency. Comedy, starring Jon Heder, Efren Ramirez and Haylie Duff. Girls like guys with skills…they really do!
James and the Giant Peach (1997) 5STAR 11.10am-12.45pm (1 hour, 35 minutes)
An unhappy orphan living with his cruel aunts discovers a gigantic peach growing in the garden. Venturing inside, he meets six friendly insects and together they embark on a magical journey. Animated and live-action fantasy, based on Roald Dahl's novel. Diggin' the film? Check out our Roald Dahl t-shirts.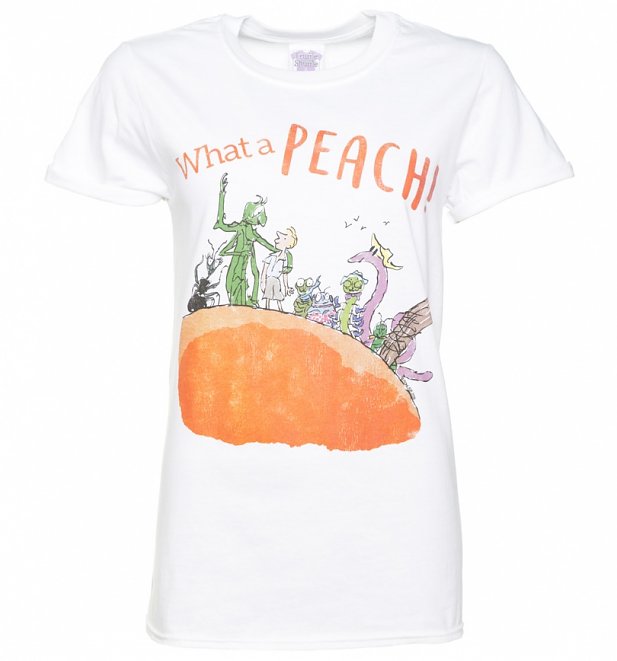 Aliens: Special Edition (1986) ITV4 10.00pm-1.00am Film 4 + 1
Lone survivor Ripley is rescued in deep space decades after an alien creature wiped out her ship's entire crew. She is recruited to accompany a military expedition to a colony on the planet where she first encountered the monster, only to find the aliens have been reproducing and there are now hordes of them. Extended cut of James Cameron's sci-fi thriller sequel, with Sigourney Weaver, Michael Biehn and Lance Henriksen.
Highlander (1986) ITV 11.05pm-12:20am (1 hour, 15 minutes)
A 16th-century Scottish clansman discovers he is one of a race of immortal warriors who can only be killed by beheading, and who are destined to fight to the death until just one survives. Centuries later in modern-day New York, he prepares for a final showdown with his deadliest enemy. Fantasy action adventure, starring Christopher Lambert, Sean Connery, Clancy Brown and Roxanne Hart. Featuring a soundtrack by Queen.
Men in Black II (1986) E4 7:15pm-9:00pm  (1 hour, 45 minutes) Agent J investigates the unauthorised landing of a spacecraft and discovers a malevolent alien disguised as a lingerie model is on the verge of destroying humanity. His only hope of stopping her diabolical plot is to restore the memory of his retired partner K – but his former mentor takes more than a little convincing. Sci-fi comedy sequel, directed by Barry Sonnenfeld, starring Will Smith, Tommy Lee Jones, Rosario Dawson, Lara Flynn Boyle, Johnny Knoxville, Rip Torn and Tony Shalhoub.
Lethal Weapon 4 (1998) ITV HD  11:05pm-1:30am (2 hours 5 minutes)
Mismatched LAPD detectives Riggs and Murtaugh stumble across a ship transporting Chinese immigrants into the US. As they try to get to the bottom of the organisation behind the smuggling, they find themselves up against a master criminal who is an expert in martial arts and heads a triad responsible for people-trafficking and forgery. Action adventure sequel, starring Mel Gibson, Danny Glover, Rene Russo, Joe Pesci, Jet Li and Chris Rock.
SUNDAY 18th February
Godzilla (1998) Sony Movie Channel 1:30pm-4:20pm (2 hours 40 minutes)
A giant mutant lizard spawned from an atomic test rampages through the streets of New York, defying the combined might of the US Army and Navy as it searches for a quiet place to hatch its eggs. A bookish radiation expert and a shady French secret agent join forces to defeat the creature. Hollywood remake of the Japanese monster adventure, starring Matthew Broderick, Jean Reno, Maria Pitillo and Hank Azaria.
Looney Tunes: Back in Action (2003) Sony Movie Channel 4:00pm-5:55pm (1 hour, 55 minutes)
Daffy Duck tires of playing second fiddle to Bugs Bunny, so sets off to seek his fortune. He ends up helping a would-be stuntman rescue his screen idol father, in reality a secret agent, who has been kidnapped by the deranged chairman of the Acme Corporation. Live action and animated comedy, with Brendan Fraser, Steve Martin, Timothy Dalton and Jenna Elfman.
Men in Black IIi (2002) E4 8.00pm-10:00pm (2 hours)
Agent J investigates the unauthorised landing of a spacecraft and discovers a malevolent alien disguised as a lingerie model is on the verge of destroying humanity. His only hope of stopping her diabolical plot is to restore the memory of his retired partner K – but his former mentor takes more than a little convincing. Sci-fi comedy sequel, directed by Barry Sonnenfeld, starring Will Smith, Tommy Lee Jones, Rosario Dawson, Lara Flynn Boyle, Johnny Knoxville, Rip Torn and Tony Shalhoub.
Whatever you're up to this weekend, keep calm, and always go back for seconds.
Cor blimey governor! Another retro movie weekend so soon? We'd better hop to it!
Shouting it out loud and proud like an old timey Victorian street trader, we'll dig out, wash off and proudly display our fresh batch of retro movie goodies. Roll up, roll up… classic movies for all! Shouting louder than our market competition, we'll put only the best ones at the front and make sure they shine bright to any passers by.
Have a happy retro weekend!
SATURDAY 29th July
.
Death Becomes Her (1992) ITV3 9:30am-11:30am
Two romantic rivals are both granted the secret of eternal youth by a mysterious mystic. However, as they battle to get their claws into a plastic surgeon, they discover their now-immortal bodies are capable of taking whatever damage they can dish out. Black comedy fantasy, starring Goldie Hawn, Meryl Streep, Bruce Willis and Isabella Rossellini.
Getting Even with Dad (1994) 5STAR 11:05am-1:15pm
Spoilt child Timmy goes to live with his outwardly respectable father, but realises he is a small-time thief planning his latest robbery. Timmy sets out to reform his dad, and in the meantime manages to fix him up with an attractive undercover cop – leading to much confusion. Family comedy, starring Macaulay Culkin, Ted Danson, Glenne Headly and Hector Elizondo.
The Rainmaker (1997) Sony Movie Channel 6:15pm-9:00pm
An idealistic newly qualified lawyer teams up with a disreputable researcher to champion the cause of a leukaemia sufferer whose mother is suing an insurance company for refusing to pay his medical costs. As the case progresses, the young legal eagle finds he has much to learn about the dark side of the judicial process. Francis Ford Coppola's courtroom drama adapted from the novel by John Grisham, starring Matt Damon, Danny DeVito, Jon Voight, Claire Danes and Mickey Rourke.
Fun Fact: The scene where Danny DeVito wakes up Matt Damon on the bench was filmed hurriedly, surprising Damon, who had actually fallen asleep after a scene.
Midnight Run (1988) Sony Movie Channel 9:00pm-11:40pm
When accountant Jonathan Mardukas skips bail after having been arrested for embezzlement, bounty hunter Jack Walsh is hired to catch the fraudster and return him from New York to Los Angeles. Unfortunately, his task is hindered by the ingenuity of Mardukas and the attentions of pursuing FBI agents and Mafia hitmen. Comedy thriller, starring Robert De Niro, Charles Grodin, Yaphet Kotto, Dennis Farina, John Ashton and Joe Pantoliano.
The Green Mile (1999) Film4 9:00pm-12:40am (3 hours 40 minutes)
A convicted child-killer of towering height and massive build is condemned to death row, but astonishes the guards with his good nature and miraculous healing powers. They believe the gentle giant is incapable of crime, and emotions run high as they realise there is no hope of overturning his death sentence. Supernatural drama, based on a novel by Stephen King, starring Tom Hanks, Michael Clarke Duncan, David Morse and Harry Dean Stanton.
South Park: Bigger, Longer & Uncut (1999) Dave 10:00pm-11:35pm (1 hour 35 minutes)
The crusading grown-ups of the Colorado town lead America into war against Canada in a bid to eradicate bad language from TV. The four young heroes set out to bring peace to the world, but have to battle a fearsome alliance between Satan and Saddam Hussein. Animated musical comedy, with the voices of Trey Parker and Matt Stone, as well as George Clooney, Eric Idle and Isaac Hayes.
Fight Club (1999) 5STAR 11:45pm-2:35am
A disillusioned office worker grows weary of his humdrum existence, but after meeting the mysterious Tyler Durden he finds fulfilment in establishing a club where similarly frustrated men come to vent their anger in bouts of bare-knuckle fighting. Satirical drama, directed by David Fincher, starring Edward Norton, Brad Pitt, Helena Bonham Carter, Meat Loaf and Jared Leto.
SUNDAY 30th July
.
Flight of the Navigator (1986) Film4 11:00am-1:00pm (2 hours)
A boy mysteriously disappears in 1978, and is found eight years later, having not aged a day. He escapes being experimented on by government scientists by taking off in a crashed alien spaceship. With the help of the robot pilot, he tries to find out what has happened to him and if he can get back home. Sci-fi adventure, starring Joey Cramer and Veronica Cartwright, with the voice of Paul Reubens.
Ace Ventura: Pet Detective (1994) Channel 5 12:50pm-2:30pm (1 hour 40 minutes)
An eccentric but brilliant former cop sets himself up to champion the underdog – as a private eye specialising in locating missing animals. The zany detective is called in to find a kidnapped dolphin – the mascot of an American football team – and uncovers a plot involving high-level police corruption. Comedy, starring Jim Carrey, Courteney Cox, Sean Young, Tone Loc and Noble Willingham.
The Waterboy (1998) ITV2 1:30pm-3:20pm
An American football team's waterboy puts up with constant ridicule from the players. But one day his anger gets the better of him and he demonstrates an unexpected talent for tackling – so the coach gives him a chance to prove his worth on the pitch. However, he has to keep his blossoming sporting career a secret from his overprotective mother. Comedy, with Adam Sandler, Kathy Bates, Henry Winkler and Fairuza Balk.
The Return of the Musketeers (1989) Film4 4:45pm-6:55pm (2 hours 10 minutes)
D'Artagnan reunites his former companions to save the queen of France from the scheming Cardinal Mazarin, and embark on a mission to England to prevent the beheading of Charles I. Meanwhile, the daughter of a former vanquished enemy is seeking revenge on the four heroes. Swashbuckling adventure sequel, with Oliver Reed, Michael York, Frank Finlay, Richard Chamberlain, Kim Cattrall and Roy Kinnear.
Blues Brothers 2000 (1998) Sony Movie Channel 6:20pm-9:00pm
Ex-convict Elwood Blues sets about re-forming his band to raise funds for a children's hospital. But no sooner has he found a suitable lead singer to replace his late brother Jake, than the band end up being pursued by the police, the Russian mafia and his own embittered stepbrother. Comedy sequel, starring Dan Aykroyd, John Goodman and Joe Morton.
Butch Cassidy and the Sundance Kid (1969) Spike 6:20pm-8:30pm (2 hours 10 minutes)
Two notorious outlaws' routine of bank and train robberies is cut short when a seemingly unstoppable posse is formed to catch them. The pair plan to flee America and start a new life in Bolivia, with the Sundance Kid's schoolmistress lover in tow – but staying ahead of the law is not so easy. Western, starring Paul Newman, Robert Redford and Katharine Ross.
Home Alone (1990) Film4 6:55pm-9:00pm (2 hours 5 minutes)
A boy has to fend for himself when he is accidentally left behind after his family jets off to Paris for Christmas. The youngster initially enjoys his freedom, but is soon forced to resort to ingenious booby traps to defend the family home from two dim-witted burglars. Comedy, starring Macaulay Culkin, Joe Pesci, Daniel Stern, John Heard, Catherine O'Hara and John Candy.
Dirty Dancing (1987) Channel 5 8:00pm-10:05pm
A dance instructor at a 1960s resort hotel fears his career will be jeopardised when his regular partner is forced to pull out of an important show in which they are due to perform. Luckily, a naive teenager is happy to step in, and is treated to a whirlwind holiday education in life, love and expressing herself. Romantic drama, starring Patrick Swayze, Jennifer Grey and Jerry Orbach.
Harry Potter and the Order of the Phoenix (2007) ITV 8:00pm-10:30pm (2 hours 30 minutes)
The young wizard struggles to convince his fellow sorcerers that the evil Lord Voldemort has returned to life. When Hogwarts headmaster Dumbledore is ousted in favour of a sadistic replacement, Harry realises he must take matters into his own hands, uniting his fellow pupils to form a secret army and training them for the inevitable confrontation to come. Fantasy adventure sequel, starring Daniel Radcliffe, Emma Watson, Rupert Grint, Gary Oldman, Michael Gambon and Alan Rickman.
| | |
| --- | --- |
| | |
The Naked Gun: From the Files of Police Squad! (1988) ITV4 9:00pm-10:50pm
While investigating the shooting of a colleague, disaster-prone police lieutenant Frank Drebin uncovers a plot to assassinate Queen Elizabeth II during her visit to Los Angeles. However, after he is sacked from the force by the mayor, the cop has to operate beneath the radar to get to the bottom of the conspiracy. Comedy, with Leslie Nielsen, Priscilla Presley and Ricardo Montalban.
The Peacemaker (1997) BBC1 11:20pm-1:15am
A military intelligence officer and a government expert on nuclear weapons team up to find the terrorists who have stolen ten atomic bombs from a train. The duo are initially reluctant to co-operate, but a grudging respect gradually develops after they are forced to work together. Action thriller, starring George Clooney, Nicole Kidman, Marcel lures and Armin Mueller-Stahl.
Whatever you're up to this weekend, always read the instructions and keep a spare pair handy.