Odin's Spear! Weekend frolics are here again – joy to us all.
Like a giant polka dot teapot full to the brim with steamy hot cinematic bliss, let us be your friendly old tea lady and pour you a nice big mug of movie magic – please help yourself to a slice of Battenburg!
Have a happy retro weekend folks 🙂
SATURDAY 11th OCTOBER
Free Willy (1993) ITV2 12:55pm-3:10pm (2 hours 15 minutes)
A troubled youngster befriends a captive killer whale while working at a marine park. However, their friendship looks set to be short-lived when he learns the park's greedy owners plan to kill the animal, forcing the boy into a race against time to release the creature back into the ocean. Family drama, starring Jason James Richter, Lori Petty and Michael Madsen.
Jurassic Park III (2001) ITV1 London 1:15pm-3:00pm (1 hour 45 minutes)
Palaeontologist Dr Alan Grant is lured to a dinosaur-infested island by a divorced couple who offer to fund his research, unaware their real motive is to find their missing son – and that the creatures on the island are far more intelligent than anyone suspected. Action adventure sequel, starring Sam Neill, William H Macy, Tea Leoni and Alessandro Nivola.
Masters of the Universe (1987) Sky Movies Sci-fi & Horror 3:35pm-5:25pm (1 hour 50 minutes)
The heroic warrior He-Man sets out to bring an end to the evil Skeletor's reign of terror, but is transported to Earth by a cosmic key, with his arch enemy's henchman in hot pursuit. Fantasy adventure, starring Dolph Lundgren, Frank Langella, Meg Foster and Billy Barty.
Boyz N the Hood (1991) Sky Movies Indie 8:00pm-10:00pm (2 hours)
A bright but underachieving teenager with a domineering single father strikes up a friendship with two brothers, and over time, the three young men each follow their own path – but a tragedy eventually leaves them facing a dangerous choice. Oscar-nominated drama, with Cuba Gooding Jr, Laurence Fishburne, Morris Chestnut and Ice Cube.
The Jerk (1979) ITV4 9:00pm-11:00pm (2 hours)
A dim-witted white man brought up by a poor black couple is distraught when he discovers they are not his biological family. He decides to leave home to embark on an adventure and seek his fortune, and in the process becomes an overnight success as an inventor. Carl Reiner's comedy, starring Steve Martin, Bernadette Peters, Catlin Adams and Maurice Evans.
SUNDAY 12th OCTOBER
A Bug's Life (1998) Channel 5 4:35pm-6:30pm (1 hour 55 minutes)
Well-meaning ant Flik lands his colony in trouble when he accidentally disposes of an offering meant for a swarm of greedy grasshoppers – who promptly promise a horrible revenge. Faced with the imminent destruction of the anthill, he sets out to save the situation by enlisting the help of a few would-be heroes – an out-of-work troupe of bugs from a low-rent flea circus. Pixar animation, with the voices of Dave Foley, Kevin Spacey and Julia Louis-Dreyfus.
Godzilla (1998) Channel 5 6:35pm-9:00pm (2 hours 25 minutes)
A giant mutant lizard spawned from an atomic test rampages through the streets of New York, defying the combined might of the US Army and Navy as it searches for a quiet place to hatch its eggs. A bookish radiation expert and a shady French secret agent join forces to defeat the creature. Hollywood remake of the Japanese monster adventure, starring Matthew Broderick, Jean Reno, Maria Pitillo and Hank Azaria.
Back to the Future Part III (1990) ITV2 6:40pm-9:00pm (2 hours 20 minutes)
Time-travelling teenager Marty McFly is transported back to the days of the Wild West, where he strives to save his eccentric scientist friend Doc Brown from death at the hands of a villainous gunslinger. Final instalment in the sci-fi comedy trilogy, starring Michael J Fox, Christopher Lloyd, Mary Steenburgen and Thomas F Wilson.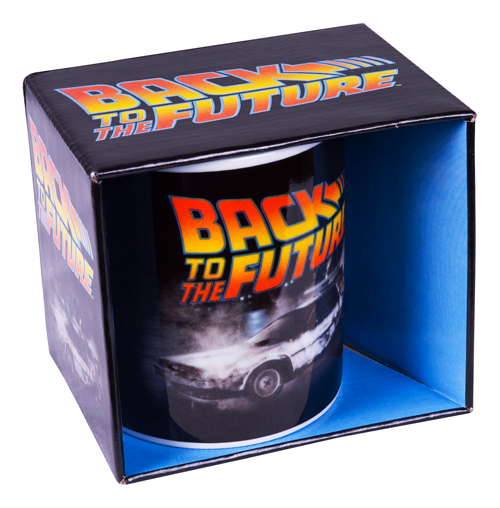 National Lampoon's Animal House (1978) Sky Movies Modern Greats 8:00pm-10:00pm (2 hours)
A college's most slobbish and unruly student fraternity faces expulsion for upsetting the rigid social order of the campus, so its madcap members plan one final act of rebellion against the college dean and a preppy bunch of snobbish bullies at the annual university homecoming parade. Comedy, starring John Belushi, Tim Matheson, Donald Sutherland, Karen Allen and Tom Hulce.
Rocky Balboa (2006) Channel 5 9:00pm-11:10pm (2 hours 10 minutes)
Premiere. The ageing fighter contemplates a return to the ring when a computer simulation reveals he would have defeated the current world heavyweight champion Mason `The Line' Dixon, who responds by challenging Rocky to face him for real. Boxing drama sequel, directed by and starring Sylvester Stallone. With Antonio Tarver, Geraldine Hughes, Burt Young, Milo Ventimiglia and Tony Burton.
Whatever mischief you get up to this weekend keep your hands out your pockets, don't eat the red rope liquorice and remember………
Bunny ears, bunny ears
Playing by a tree
Criss-crossed the tree trying to catch me.
Bunny ears, bunny ears
Jumped into the hole
Popped out the other side beautiful and bold!
Tie your shoe laces or you'll trip!!
We'll be back again next week with more nostalgia than your Grans pyjamas.
Tatty bye. xoxo