If you only get one chance to make a first impression, why not make it one to remember with a totally amazing new doormat that comes packed with personality!
Give your entrance a retro revamp it deserves and impress your visitors (AKA delivery drivers) with our latest collection of damn cool and oh-so exclusive door mats!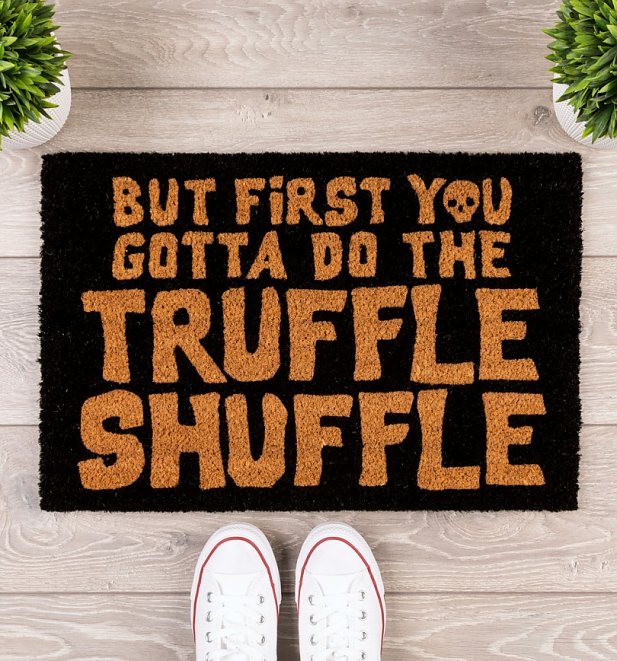 Hey you guys!! You can come in, but first, you gotta do the Truffle Shuffle! We don't make the rules… actually you kinda will be with one of our exclusive new Do The Truffle Shuffle Door Mats at your step!
Why not welcome your guests to junk planet (no judgement here!) with our new and completely nostalgic Welcome To Button Moon Door Mat. Blast from the past for all who enters.
Continue reading "Don't Let Your Doorway Let You Down! Exclusive New Doormats"