What's that coming over the hill? Is it dangerous? Is it spectacular? Is it going to change our lives forever? Welll… YES as it's this weeks retro movie rundown!
With the sounds of arcade machines ringing all around us, we find ourselves gazing down the 60 feet long glassy wood lane towards our ten, nervous pins standing tall. Selecting our ball of choice which has the perfect weight and grip size, we take aim and begin our swift but perfectly calculated throw before sending our ball hurling towards our victims.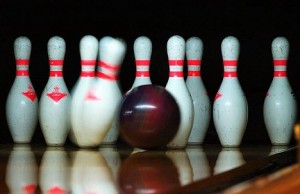 SATURDAY 10th February
.
Look Who's Talking (1989) 5STAR 11:25am-1:30pm
Pregnant Mollie is dumped by her boyfriend, and sets out after the baby's birth to find a surrogate father for her infant son Mikey, who comments on proceedings through a wisecracking inner monologue. Mikey is confident the cab driver who helped deliver him is the perfect man for the job – but his mother is less than convinced. Comedy, with John Travolta, Kirstie Alley and the voice of Bruce Willis.