Christmas is just around the corner which means if you're anything like us, you've started racking your brains for great Christmas Gift Ideas!
A brilliant idea is to treat your loved one to a gift inspired by their favourite film so we figured we'd share some of our favourite pieces from our huge range of gifts for Star Wars fans – the perfect treat for anyone who loves the classic movie franchise to find under the tree!
First up is our Star Wars A New Hope Mug and Tin Set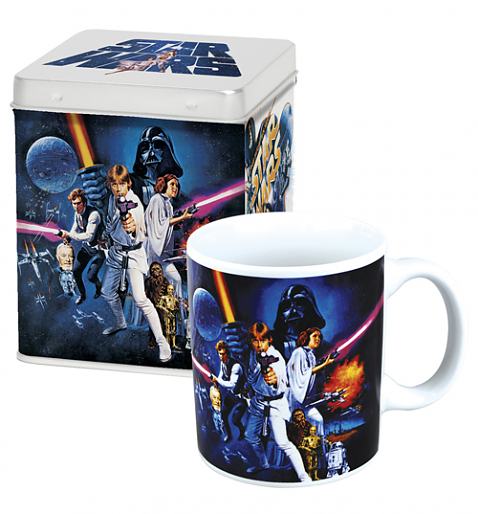 A long time ago, in a galaxy far, far away, fans of the original 1977 film, Star Wars: A New Hope wee getting their light sabres in a twist over this cracking collectable mug and tin set. As well as an official ceramic Star Wars mug, you also get a handy stash tin decorated with matching imagery from the epic movie. At only £12.99, this brilliant set would make an ideal Stocking Filler for any Star Wars fan!
Everyone wants their own R2D2 so what better way to wake up in the morning than with this talking R2D2 alarm clock. One of the most famous robots in movie history, R2-D2's computing vocals are unmistakable and this wicked official Star Wars alarm clock re-creates these sounds perfectly! The clock also features the time as a light projection. Perfect for putting a smile on the face of your favourite Star Wars fan this Christmas!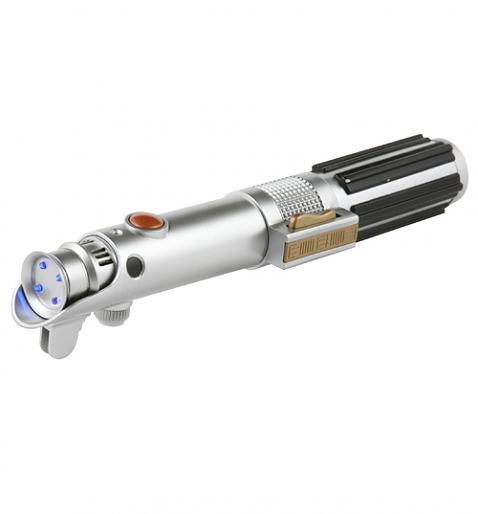 Give the ultimate gift and let your fave Star Wars fan become a bona fide action hero with their very own light saber! This wicked implement looks just like a light saber but is actually a torch with a dazzling blue light! It even comes with Light Saber noises when it is turned on and off! This official Star Wars Light Saber torch uses 3x AAA batteries (which are supplied) and comes with 1 12 month guarantee. May the force be with you this Christmas!
And as well as an amazing range of Star Wars accessories, gifts and homewares we do of course have the finest selection of Star Wars T-Shirts and Clothing on the web!
Take a walk on the dark side with our amazing range of Star Wars T-Shirt from Chunk!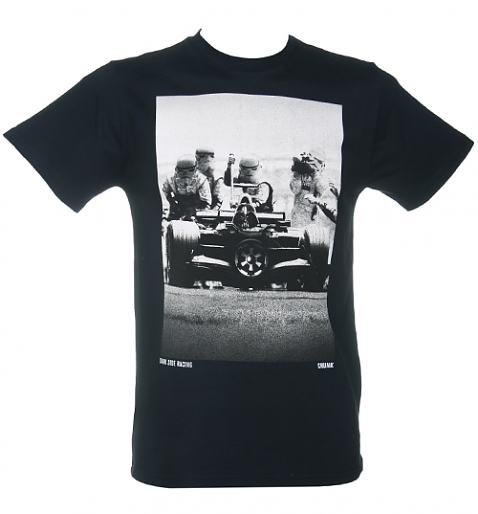 With their trademark, quirky designs which give an unexpected twist on the typical Star Wars tee, this awesome collection, created in conjunction with Lucas Film takes success to a new galaxy!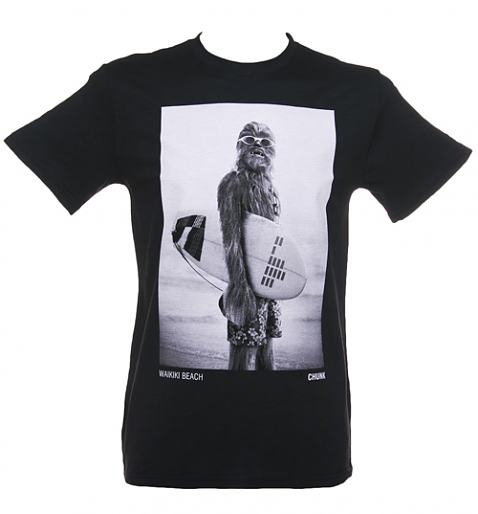 Click here to see our full range of Star Wars T-Shirts from Chunk, available for guys and gals!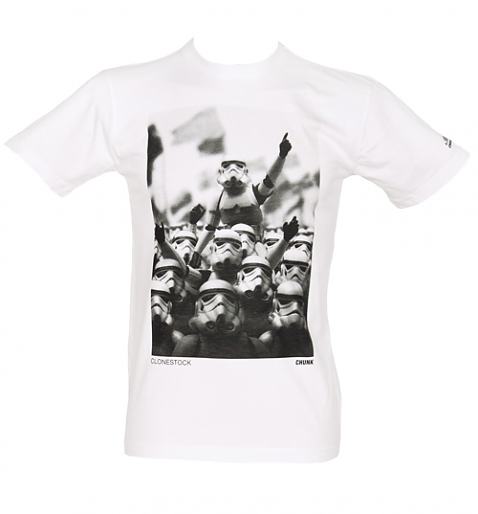 You'll be the talk of Tatooine with one of our Star Wars tees from another of our favourite brands, Junk Food .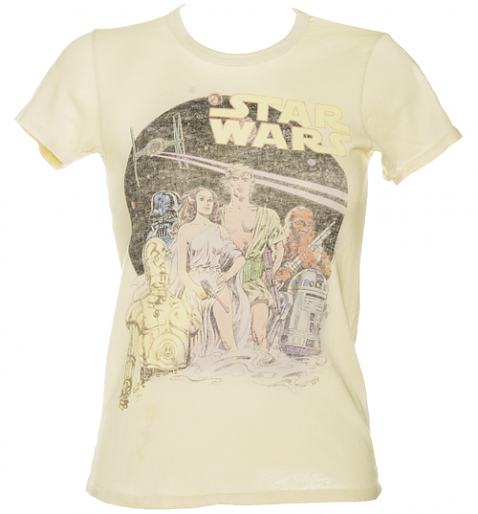 Their exclusive range of limited-edition Star Wars tees are the perfect throwback to the legendary favorite sci-fi trilogy. We love this Ladies Character Mash-up design which  features authentic luxuriously soft fabric, ladder stitch detailing, aged dye and wash processing, hand-done vintage graphics, and a relaxed fit.
Scrubs up well doesn't he! We think this awesome Star Wars tee featuring a Wookie dressed up and looking incredibly dapper is a must have for any fan of the movies! A real quirky find from retro experts, Junk Food.
If all of that has got you in the Christmassy spirit, check out this amazing fan made Star Wars Christmas special vid…