Calling all you My Little Pony Friendship Is Magic fans! TruffleShuffle needs YOU!

Our design team have been busy working on some new FIM designs inspired by the awesome Rainbow Dash but we can't decide which one we like the most!

Please help us and cast your vote for your favourite design – either on the poll below or on our Twitter or Facebook pages!

The one with the most love will be put into full MLProduction ready for you to snap up and wear with pride this Summer and forever after 🙂

Take a peep at our handy work below and let us know what you think!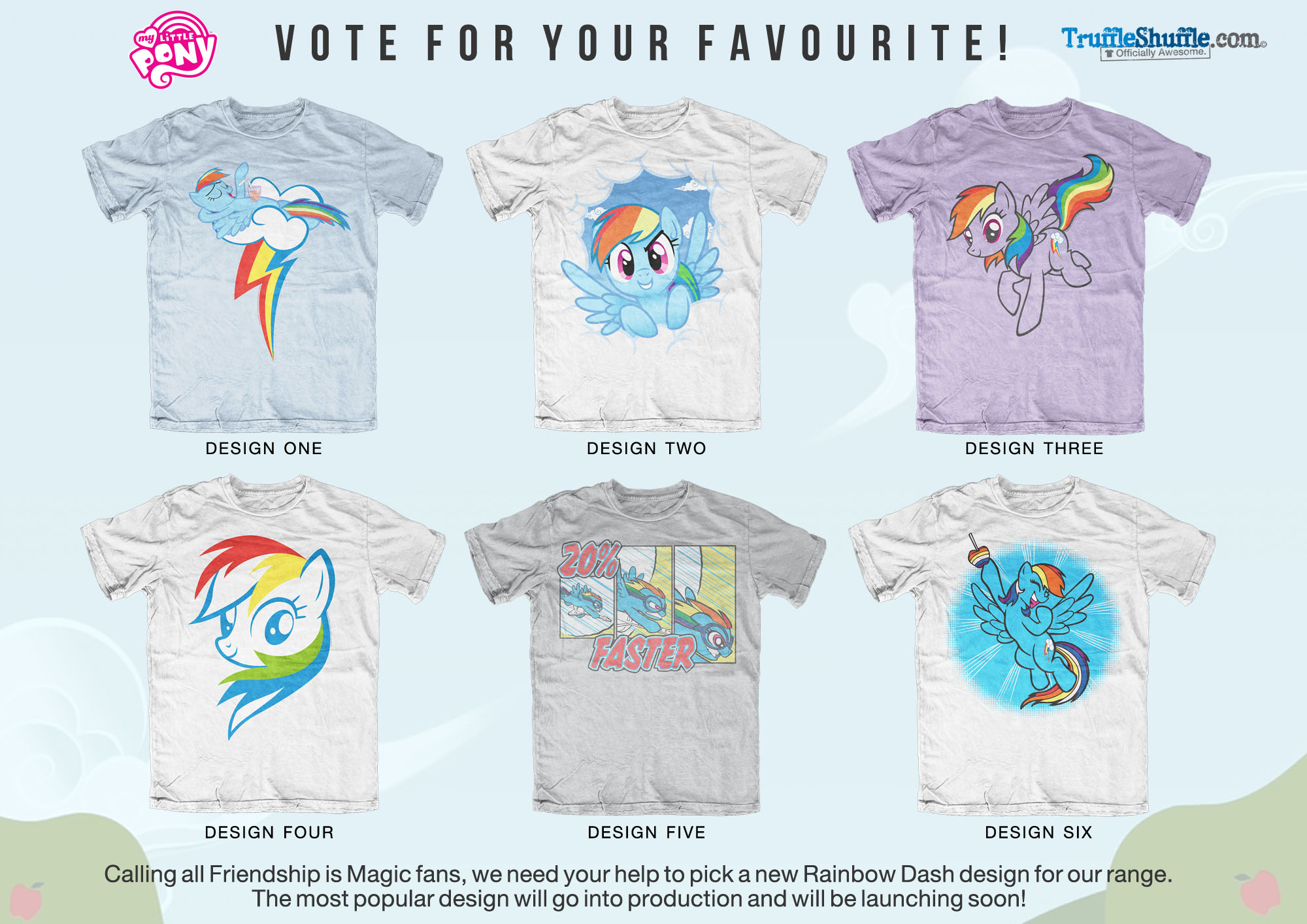 Cast your vote by ticking the box with the number of the design you like below (you can pick up to two) and then hit 'Vote'. That's all there is to it.


.
[poll id="20″]
HUGE thank you for all your support folks! Stay tuned to hear the big results and to see which designs will be hitting our store very soon.

Happy voting!

xoxo