Anyone who's anyone has seen and LOVED the classic Jurassic Park (no rhyme intended) movies from back in our youth…or what we like to call the glory days of films. Not that we're biased at all!

These films are still some of our all-time favourites and we're pretty sure will still be as much loved by us when we're kicking it in the nursing homes as they were back when we thought the Sega was the pinnacle of gaming. Actually we kind of still do 🙂
Because of recent troubles with the Pirates of the Caribbean film, which is being delayed while writers wrestle with the screenplay, it seems this has created some time and space for Colin Trevorrow, Rick Jaffa and Amanda Silver to set to work on the next Jurassic Park script! Woop!
But it's back with a twist! Yep Universal Pictures has announced the next instalment will carry the title of Jurassic Word instead of its classic title. New title or not, this film comes our way a whopping 14 years after the last release, Jurassic Park III, and 22 years after the original in 1993.
Jurassic World will hit cinemas in June 2015 and while Steven Spielberg will sadly not be directing, he'll be an executive producer so something to hold onto there. The film's new 2015 release comes in a pretty darn competitive year for blockbuster films too, with the new Batman–Superman combo film, the next installment of the Star Wars franchise from Disney and of course the new Avengers: Age of Ultron all due for release. What a year!
So who's in it you cry!? Well! Original stars Richard Attenborough and Jeff Goldblum are rumoured to return to their parts as John Hammond and Dr Ian Malcolm, although nothing has been confirmed by Universal yet so stay tuned.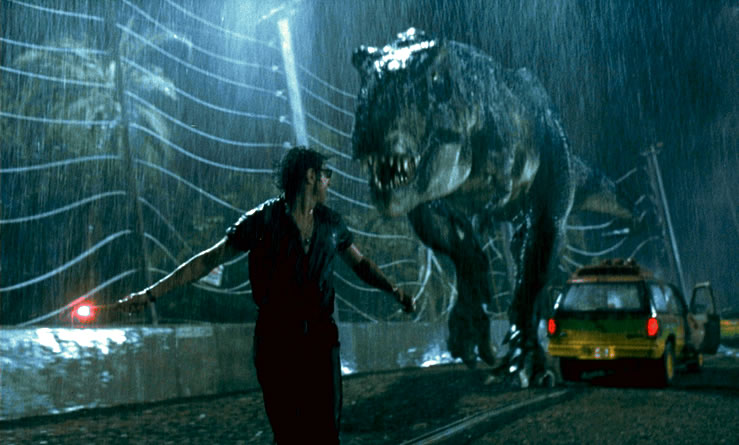 So what do you guys think? Do you hold hope for this next dino flick? Let us know by leaving a comment below.
Also don't forget to stay tuned to see our exclusive new Jurassic Park T-Shirts (£19.99) coming our way soon!
via independent.co.uk & theguardian.com.
Save