Cat stuck up a tree! it's like the week never happened.
So like a concrete playground adorned with grinding rails, half pipes and bowls let us be your ever versatile semi-pro street surfer as we agonisingly gaze across our asphalt ocean, ready to kick flip into retro movie awesomeness, pop shove-it through celluloid wonder and nollie our way into cinematic greatness. Have a happy retro weekend!
SATURDAY 23rd MARCH
Any Which Way You Can (1980) ITV London 12:55pm-3:00pm (2 hours 5 minutes)
Street-fighting trucker Philo Beddoe and his faithful orang-utan Clyde are targeted by the Mafia, who want to cash in on Philo's potential as a money-making brawler. However, they first have to kidnap him before they can persuade him to climb inside the ring. Comedy sequel, starring Clint Eastwood, Sondra Locke, Geoffrey Lewis, Harry Guardino and Ruth Gordon
Short Circuit (1986) Syfy 5:00pm-7:00pm (2 hours)
A military robot is struck by lightning and develops a mind of its own. The machine embarks on a series of comic misadventures, but the company that made him want him back. He realises his only hope is to convince the scientist who invented him that he really is alive. Sci-fi comedy adventure, starring Steve Guttenberg, Ally Sheedy and Fisher Stevens.
You, Me and Dupree (2006) ITV London 10:35pm-12:35am (2 hours)
Thirtysomething slacker Dupree finds himself out of a job with nowhere to live, and turns to his newly married best friend Carl for a place to stay. But Carl comes to regret his act of hospitality as the layabout shows no sign of ever moving out – not to mention his annoyance when his new wife takes a liking to their laid-back guest. Comedy, starring Owen Wilson, Matt Dillon, Kate Hudson and Michael Douglas
Pulp Fiction (1994) Sky Movies Modern Greats 10:10pm-12:45am (2 hours 35 minutes)
A series of interlinked stories about the Los Angeles underworld. A hitman plays minder to his boss's wife, and he and his partner deal with a dead body following a mishap with a gun. Meanwhile, a washed-up boxer goes on the run after refusing to throw a fight, and two lovers plot a hold-up in a diner. Quentin Tarantino's crime drama, starring John Travolta, Samuel L Jackson, Uma Thurman, Bruce Willis and Tim Roth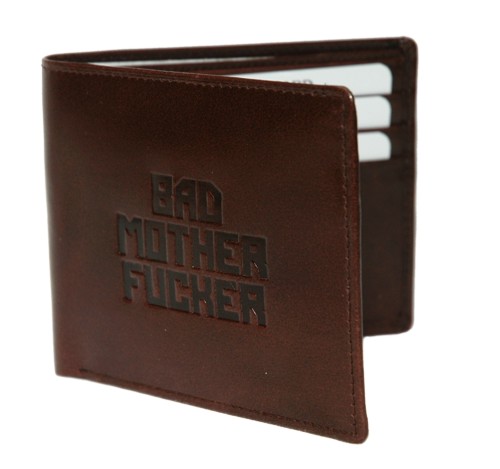 SUNDAY 24th MARCH
The Goonies (1985) Channel 5 5:40pm-7:55pm (2 hours 15 minutes)
Seven youngsters uncover an old map and set out on the adventure of a lifetime to save their homes from a land developer by finding a legendary pirate's hidden treasure. However, they first have to navigate a series of booby-trapped underground caverns and outwit a family of crooks also after the loot. Children's adventure, starring Sean Astin, Corey Feldman, Josh Brolin and Martha Plimpton
Bugsy Malone (1976) Film4 2:50pm-4:45pm (1 hour 55 minutes)
Alan Parker's slapstick musical comedy, featuring a cast composed entirely of children and following a war between rival gangsters in 1920s New York – fought with custard pies and cream-firing Tommy guns. When a slick mobster acquires devastating new weapons, his arch rival enlists the aid of a small-time chancer to steal them. Starring Scott Baio, Florrie Dugger and John Cassisi, with Jodie Foster in an early appearance
The Terminator (1984) Syfy 10:00pm-12:10am (2 hours 10 minutes)
A cyborg assassin is sent on a murderous mission back in time to the 20th century, where he wreaks havoc while searching for his intended victim – a woman whose unborn son is destined to lead the human race in a war against machines. However, a soldier has also been sent from the future to protect her. James Cameron's sci-fi thriller, starring Arnold Schwarzenegger, Linda Hamilton and Michael Biehn.
Wayne's World 2 (1993) Sky Movies Comedy 11:20pm-1:05am (1 hour 45 minutes)
Heavy metal fanatics Wayne and Garth try to stage a giant Woodstock-style rock festival, with a little help from a spaced-out British roadie and the ghost of Jim Morrison. But Wayne also has to stop his girlfriend leaving him for her slimy manager. Comedy sequel, starring Mike Myers, Dana Carvey, Ralph Brown, Kim Basinger, Tia Carrere and Christopher Walken
Ratatatat Bonus movie clip time. This week from one of the greatest kids musicals of all time. last time I watched Bugsy Malone, which was only a few months ago. I found myself box stepping and singing this song on the way to shops to the befuddled amusement of passersby. It'll be days before you forget this one. also one the greatest endings to a film ever sorry for the spoiler.
Whatever you get up to this weekend remember to throw seven different kinds of smoke and always enjoy yourself.
Cheerio!
xoxo