Firstly we'd just like to say a huuuuuge Thank You to everyone who took the time to vote in our big discount extravaganza! Without all your clicking and commenting this wouldn't be possible and it's much appreciated. You rock!


_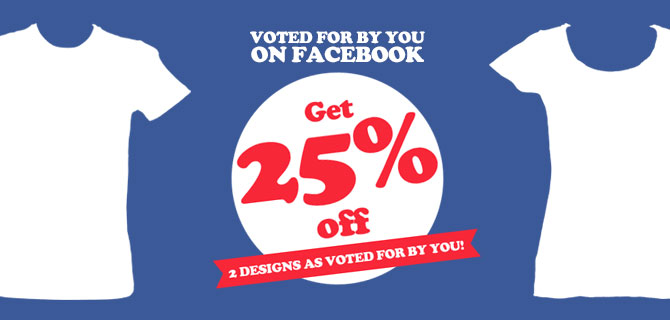 So! Over the past couple of days we've been getting all of our amazing Facebook and Twitter fans to vote on which designs they'd like to see get slashed, the price that is!
The top two designs (1 Ladies and 1 Men's) would get a limited time only 25% price cut so you can pick up our hottest designs for less. Cool idea huh!


_


Well the time has finally come to reveal which two designs will now be getting the price chop ready for you guys to pick up extra cheap at only £14.99! Such s steal! Take a peep below…


_
The Results
Thanks to all your frantic clicking, the two designs with the most votes are…..


_
Old School Video Tapes Collection Rolled Sleeve Boyfriend T-Shirt
Everything was better in the 80's! Maybe we're bias, but we're definitely a big fan of video tapes! Stacked high, a pile of all your favourite TV programmes and cartoons feature on this exclusive TruffleShuffle t shirt! Perfect for us 80's kids!
By The Power Of Grayskull He-Man T-Shirt
Show your appreciation for the legend that is He-Man with our exclusive ladies tee from TruffleShuffle. Featuring an official shot of He-Man with his trusty Sword of Power from those oh so familiar opening credits, it also reads 'By the power of Grayskull.' Takes us right back…


_
Hurry folks! This offer is sadly only valid for the next 48 hours (ends midnight Saturday 22nd) so be quick to snap up a bargain!
xoxo