Alphabetti Spaghetti! Looks like the Weekend to me!
Once Upon a cloudy sky. Amongst a thick hazy Forrest, sat hunched over on a hollowed out log, gazing wearily over a steaming boggy marsh. Let us be your be-shaggled woodland Troll as we dribble, droll and blow snot bubbles in anticipation of something slimy and squidgy or boney and crunchy to eat. We'll be poised and ready to pounce onto some cinematic greatness, we'll prepare our nasty nosh with herbs and sprinkles of movie magic before we devoir the whole thing in one single gulp and belch out some celluloid wonder.
Have a happy retro weekend!
SATURDAY 11th JANUARY
Stargate (1994) 5*  5:10pm-7:30pm (2 hours 20 minutes)
An Egyptologist and a soldier head an expedition through a mysterious portal to an alien planet. The world they find resembles ancient Egypt and is under the rule of a tyrant who has convinced the downtrodden inhabitants that he is a god – until the humans incite the enslaved populace to fight back. Sci-fi adventure, starring Kurt Russell, James Spader and Jaye Davidson
The Fifth Element (1997) 5*  7:30pm-10:00pm (2 hours 30 minutes)
In the 23rd century, the world faces destruction from a seemingly unstoppable force of pure evil. Meanwhile, a New York cab driver encounters a mysterious woman destined to save the Earth from its fate, and has to protect her from a scheming arms dealer and a horde of alien mercenaries. Luc Besson's sci-fi adventure, starring Bruce Willis, Milla Jovovich and Gary Oldman
Saving Private Ryan (1998) More4  10:00pm-1:25am (3 hours 25 minutes)
In the aftermath of the Normandy landings, a group of American soldiers scours the battlefields of France in search of a missing infantryman, who has been given compassionate leave to return home because his brothers have been killed in the conflict. Steven Spielberg's Oscar-winning Second World War drama, starring Tom Hanks, Tom Sizemore, Edward Burns, Matt Damon, Barry Pepper and Vin Diesel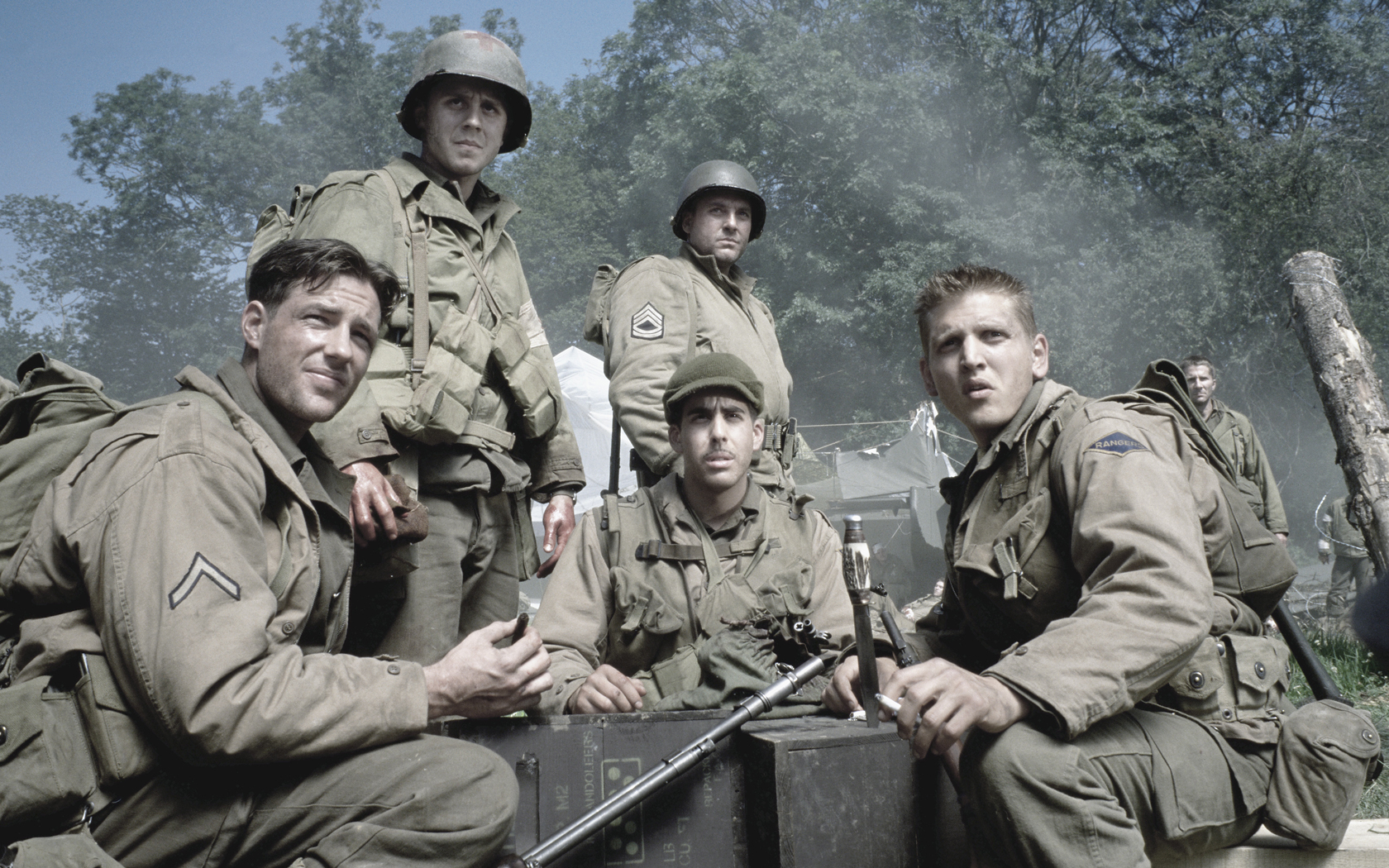 Dogma (1999) Film4  9:00pm-11:25pm (2 hours 25 minutes)
Two fallen angels banished to Earth discover a theological loophole could get them back into Heaven – except their plan will cause the world's destruction. It falls to a lapsed Catholic woman to stop them, with the aid of two so-called prophets, a muse-turned-stripper and a forgotten 13th apostle. Kevin Smith's comedy fantasy, starring Matt Damon, Ben Affleck, Linda Fiorentino, Salma Hayek, Jason Lee and Alan Rickman
SUNDAY 12th JANUARY
Space Jam (1996) Channel 5  3:30pm-5:10pm (1 hour 40 minutes)
Aliens arrive on Earth to abduct the Looney Tunes gang as a new attraction at their failing intergalactic theme park. To keep their freedom, Bugs Bunny and friends challenge the invaders to a high-stakes basketball game, calling on Michael Jordan to save the day and send the extraterrestrials back where they came from. Live action and animated comedy, starring Bill Murray and Danny DeVito, with the voices of Billy West and Bill Farmer
Honey, I Blew Up the Kid (1992) Film4  3:25pm-5:10pm (1 hour 45 minutes)
A scientist perfects a device for making objects grow when they come into contact with electricity. Unfortunately, his two-year-old son is accidentally turned into a giant and goes on the rampage through the streets of Las Vegas. Disney comedy sequel, starring Rick Moranis, Marcia Strassman, Robert Oliveri and Lloyd Bridges
Coming to America (1988) Film4  9:00pm-11:15pm (2 hours 15 minutes)
A bored African prince defies his father's plans for an arranged marriage and escapes to the USA to find a bride on his own terms. Comedy, starring Eddie Murphy and Arsenio Hall in several roles, with James Earl Jones, Allison Dean, Eriq La Salle and Madge Sinclair
Sixteen Candles (1985) Film4  11:15pm-1:10am (1 hour 55 minutes)
A teenager's parents forget her birthday, so she tries to get over her disappointment by searching for the man of her dreams, unaware she's looking in the wrong place. Comedy drama, starring Molly Ringwald, Justin Henry and Anthony Michael Hall
Whatever you get your filthy mitts on this weekend, remember never stare a Gorilla in the eye and always enjoy yourselves.
xoxo