Never afraid to reach out far and wide in search of our latest and perhaps greatest t-shirts, we've got our hands on some amazing new designs from US brand Jack of All Trades just for you lovely peeps!

At the helm, a Jack of All Trades who's into developing art with a team that gets it and understands what it takes to make great art. Art that we feel, believe and hope everyone can appreciate. The quality of their T-shirts' designs and fabrics must be to everyone's liking; they accept nothing less than a great T-Shirt and we can only agree with that!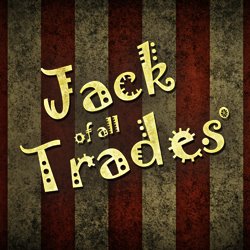 First up are these childhood dreams of Winnie The Pooh T-Shirts which not only feature two of the most amazing characters from our early year, but look like true pieces of art with their chalk style design and print.  These cool T-Shirts are a real whimsical way to show your love for all things Pooh.
Getting the Jack of all Trades treatment next up is possible some of the most famous and recognisable characters of all time! Yep these stunning new Mickey and Minnie Mouse T-Shirts are cleverly made up of words that help to best describe them and their characters. The more details you notice the more you'll love these!
Not wanting to give some iconic Superheroes a back seat, we've just got our hands on these amazing new Marvel T-Shirts that pay homage to the true comic book heroes with some simple buy vivid neon panel design.

These designs really pack a punch and are possible some of our favourite Superhero T-Shirts….well….ever! Take a peep…
Like that you see? Don't forget to check out these and even more amazing designs from this top brand over on our site and pick out the perfect characters and styles for you.

Huge thanks to these guys for being totally awesome and creating some amazing designs that we can proudly bring to you. 🙂
xoxo