As you know Truffle fans we LOOOVE a good competition, and this one is might just be one of our coolest yet!
Yep we've teamed up with the amazing people at Slush Puppie and will be giving you the chance to win some amazing gifts every day this week!
Put your memory skills to the test as you match up the official Slush Puppie clothing in the fastest time possible. The ultimate game of memory and speed, you'll be desperately trying to beat yours and your friends fastest times to hit the number one spot….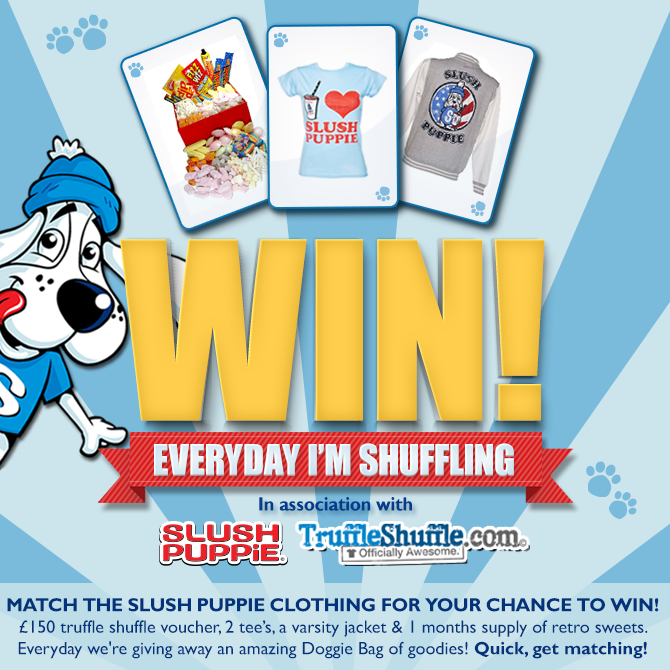 Each day we'll be giving away a doggie bag full of Slush Puppie goodies for the fastest matcher of the day. After 7 days (on the 24th) the ultimate fastest overall winner will be crowned for their super memory skills and Truffle Shuffling abilities and they will get their hands an awesome prize pot including all of this….
> £150 Truffle Shuffle Vouchers, a Slush Puppie varsity jacket, two Slush Puppie t-shirts, their very own very cute Slush Puppie plush pup and a months supply of retro sweets!
_
How To Enter
Simply head on over to the Slush Puppie Facebook page, enter your details and get matching!

So go on give it a go….
Good luck everyone!
xoxo