Calling all you gamers! With the iconic PlayStation celebrating it's 21 years of existence later this year (now we feel old!), this 90s legend has really been a part of all of our lives (probably) and has certainly given us more hours than we'd like to publicly admit worth of fun.

Hitting scene back in December 1994, barely a week after Sega's rival Saturn console, PlayStation was born and has been leading the way for gaming ever since!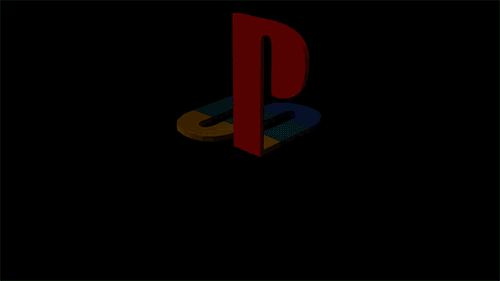 With some of the coolest games to its name and with a whole army of die-hard fans, we thought we would bust out another of our '10 Things You (Probably) Didn't Know About..' posts and dedicate it to this console giant.

Check out some of the awesome things we've pick up about this amazing brand…
.
1- The controller symbols have meanings! Yep each symbol has its unique meaning and reflects what it's often used for. The green triangle refers to a viewpoint, ahead of the player's head, pointing the direction. The square refers to a piece of paper; which refers to a menu or a document and is, therefore, pink. The red circle and blue X mean yes or no for decision making.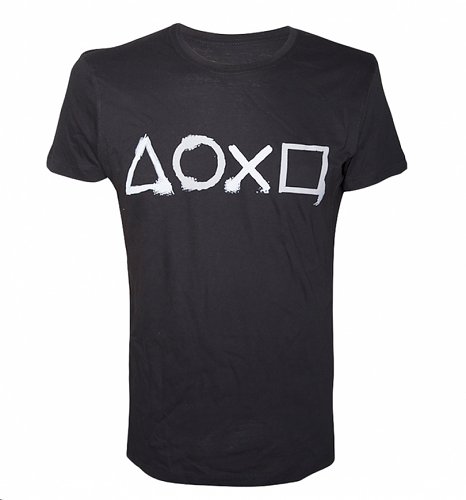 2- PlayStation was actually the result of a failed collaboration with Nintendo. Working on a new version of the SNES, complete with a CD-ROM drive, Nintendo later pulled out. Sony's president Norio Ohga wanted to continue and even after SEGA rejected them, PlayStation was born.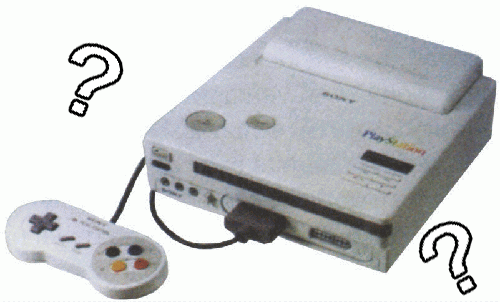 3- So why the name PlayStation? In the 1980′s the Japanese used the imported English word, "Workstation" to mean an office computer. Ken Kutaragi, the father of PlayStation thought that if a computer for work is called a workstation, then a computer for play should be called a PlayStation. Simple as that!


.
4- Speaking of Ken Kuturagi, he actually earlier kicked off his video game life by designing the revolutionary SPC700 sound chip for the Super Nintendo Entertainment System!
5- The original PlayStation console was the first to sell over 100 million units. Later in 2014, the PS4 became the fastest selling console ever too, selling over 1 million in a single day! Yeeesh!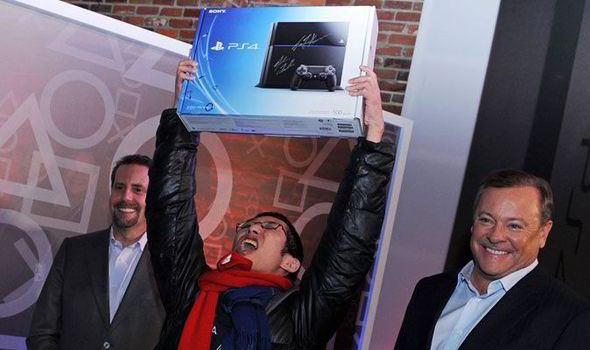 6- The best-selling game on PlayStation was the racing game Gran Turismo which sold just over 10m units, followed by Final Fantasy VII, Resident Evil, Tekken 3, Tomb Raider and Crash Bandicoot.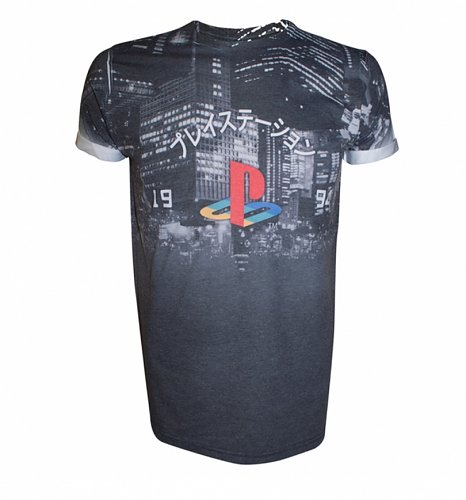 7- Remember the old PS2 load screen? Well! You might not have spotted that the number of blocks you saw and the higher the towered depended on how many games you played and how long you played for. Spooky!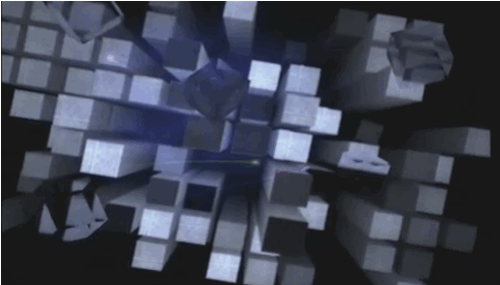 8- Spoilt for choice! There were a massive 2,418 games released for the original PlayStation!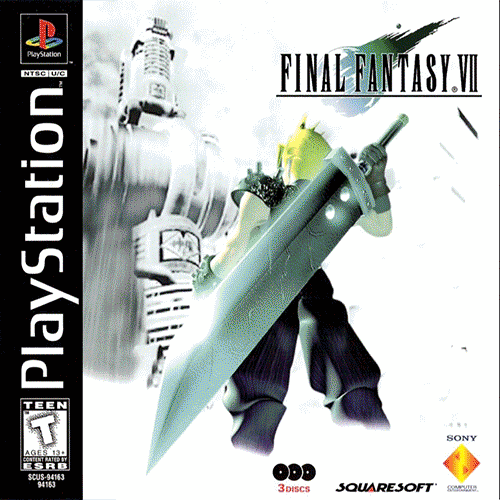 9- All the games ever made for the original PlayStation (2,418 titles) could now fit onto just 31 PS4 game discs. They should make these!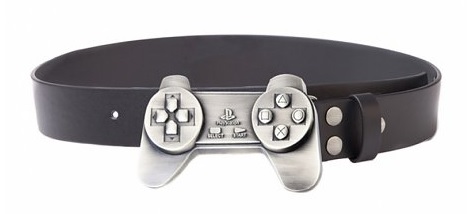 10- The blue logo on a black console was inspired by the sight of the earth in space and it's shape was inspired by and old Atari PC prototype.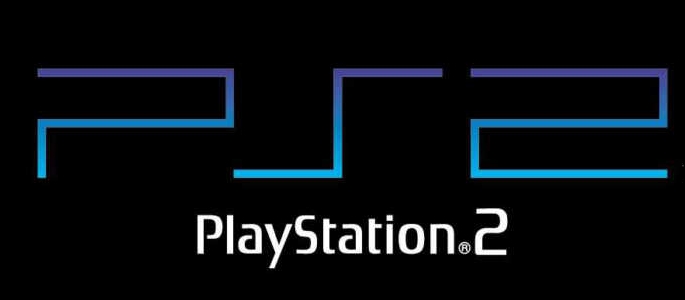 Wowzers! So much to learn! Hopefully we've shown you a little more into the history and inspiration behind one of the biggest console ranger ever. So much to love about this amazing brand.

Why not add some PlayStation love to your style with our amazing range of PlayStation T-Shirts and accessories including bags, phone cases, wallets and more.

So what are your favourite PS games ever? Do you have a soft spot for the classics or a passion for the bang up to date releases? Let us know below.

xoxo
With even more sunny days ahead, we're busy getting our summer and holiday wardrobes in ship shape ready to hit the beach, pool, top deck, water park or whatever else this amazing time of year will bring!

Now as we all know, summer style isn't just about having the best vintage t-shirts in town (although it helps). One of the most important holiday companions you can own to really show off your style is an amazing pair of retro swim shorts which is just what we've added to our huge range!

Whether you're a Batman fanatic or perhaps a Star Wars super-fan, we've got some amazing designs just for you…
Available from £29.99, pick up your perfect pair today and get ready to spread some retro love in style this summer!

xoxo
So no one told you life was gonna be this way. Your job's a joke, you're broke, your love life's D.O.AAAAAAA!
Even just hearing (or reading) these iconic lyrics sends us right back to the mid-90s and early 00′s! Getting to see the gang do their thing at central perk long before 'banter' became a thing and just being…well…friends was all you needed to have fun was such a weekend highlight.
Friends really helped to capture and define this era and sooo many of us were just hooked on their weird and wonderful lives. Through all the craziness, highs and lows, we all (if secretly) wanted to be a part of their lives. Hell, if you watched enough of it you probably did feel part of their lives!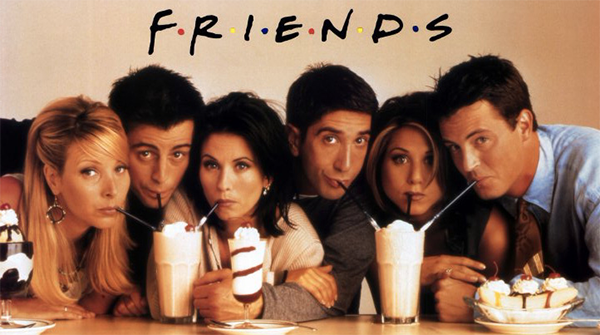 To help show off some love for this classic show and all that it gave us, we've just snapped up some amazing Friends T-Shirts and vests inspired by our personal hero Joey.

Check em out…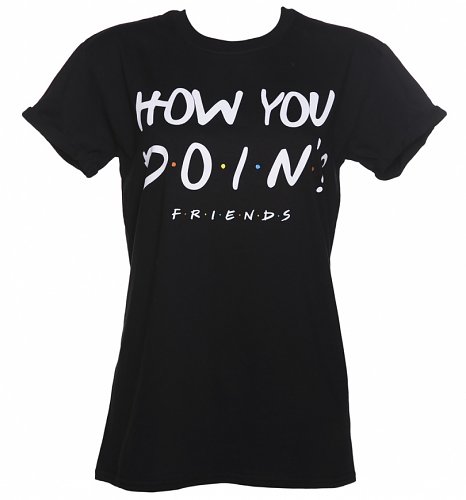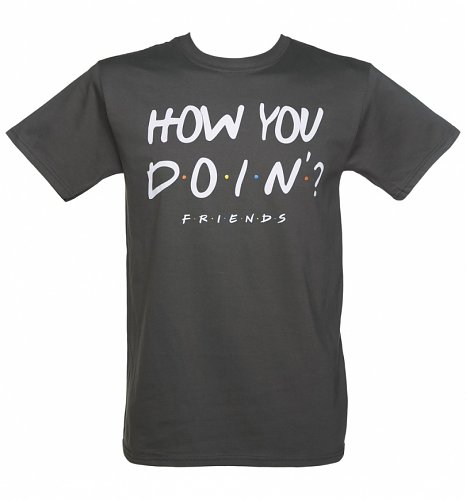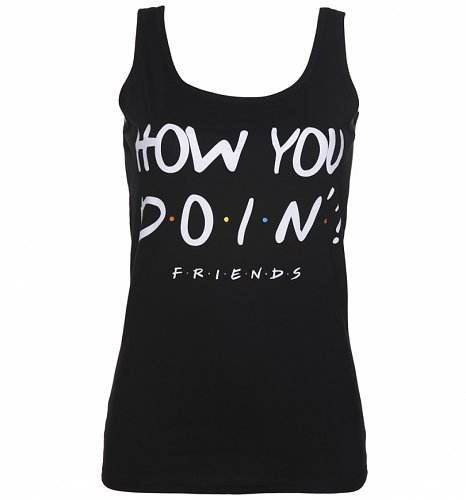 So what do you miss the most about this iconic show? Let us know your favourte moments and memories by leaving a comment below.

Don't forget to check out the rest of our Friends T-Shirts too including our fab Central Perk T-Shirts!

xoxo
Holy sweet potato! It's really the weekend again? So soon? Well….
Hitting the roads like a speed demon, we'll be donning the cycling shoes, cycling jersey and of course trusty helmet as we make our way through the mornings hustle and bustle. We'll swiftly slip our way through the gears, peddling frantically and taking on the longest and steepest of hills, stopping only to capture our sights onto celluloid wonder. Reaching our destination with heavy breath, we find our reward of that fresh hot morning cuppa. Bliss!
Have a happy retro weekend!
SATURDAY 23rd MAY
.
Look Who's Talking (1989) GOLD 8:30am-10:25am (1 hour 55 minutes)
Pregnant Mollie is dumped by her boyfriend, and sets out after the baby's birth to find a surrogate father for her infant son Mikey, who comments on proceedings through a wisecracking inner monologue. Mikey is confident the cab driver who helped deliver him is the perfect man for the job – but his mother is less than convinced. Comedy, with John Travolta, Kirstie Alley and the voice of Bruce Willis.
The Railway Children (2000) ITV3 11:55am-2:10pm (2 hours 15 minutes)
Simon Nye's feature-length dramatisation of E Nesbit's heart-warming novel about three Edwardian children forced to leave their middle-class London home and move to rural Yorkshire, where they fall on hard times and embark on a series of exciting adventures. The all-star cast includes Jenny Agutter, who played Bobbie in Lionel Jeffries' 1972 film version, Jemima Rooper, Gregor Fisher, Richard Attenborough, Jack Blumenau and Clare Thomas.
Sister Act (1992) Film4 1:00pm-3:05pm (2 hours 5 minutes)
Nightclub singer Deloris Van Cartier agrees to testify against her gangster boyfriend after witnessing a murder. Placed in protective custody by the authorities, she is less than pleased to discover she is expected to pose as chaste nun Sister Mary Clarence in a convent. Comedy, starring Whoopi Goldberg, Harvey Keitel, Maggie Smith, Bill Nunn and Kathy Najimy.
Father of the Bride Part II (1995) BBC1 London 2:00pm-3:40pm (1 hour 40 minutes)
A put-upon father has just got used to his daughter being married, when he learns she is pregnant. Thrown into a mid-life crisis, he impulsively sells his house so he and his wife can buy the seafront retreat they had always dreamed about – only for responsibility to come crashing back on him when his wife reveals she is also expecting. Comedy sequel, starring Steve Martin and Diane Keaton.
Harry Potter and the Philosopher's Stone (2001) ITV London 2:40pm-5:30pm (2 hours 50 minutes)
An orphaned boy endures a miserable childhood, until he discovers he has magical powers and enrols at a special school for young wizards. However, his suspicions are aroused by a sinister teacher who seems to be up to no good. Fantasy adventure, adapted from the first of JK Rowling's books, starring Daniel Radcliffe, Rupert Grint, Emma Watson, Robbie Coltrane, Alan Rickman and Richard Harris.
Matilda (1996) Comedy Central 6:00pm-8:00pm (2 hours)
A gifted youngster is packed off by her selfish parents to the prison-like Crunchem Hall School. Once there, she befriends a sweet-natured teacher who convinces her that not all grown-ups are bad – and urges her to use her special powers to turn the tables on the nasty headmistress. Fantasy comedy, adapted from the children's book by Roald Dahl, with Mara Wilson, Pam Ferris, Embeth Davidtz, Rhea Perlman and Danny DeVito, who also directed.
Apocalypse Now (1979) ITV4 9:00pm-12:05am (3 hours 5 minutes)
An army captain is sent on a top-secret mission into Cambodia, where his goal is to find and assassinate a renegade colonel who has gone insane and is worshipped by his followers as a god. However, as his patrol boat journeys further upriver, the conflict and disarray surrounding him becomes increasingly disturbing and nightmarish. Francis Ford Coppola's Vietnam War drama, starring Martin Sheen, Marlon Brando and Robert Duvall.
Unforgiven (1992) 5USA 9:20pm-12:00am (2 hours 40 minutes)
Two notorious gunslingers come out of retirement to help a young assassin collect the $1,000 bounty on the heads of a pair of cowboys who attacked and mutilated a prostitute in the backwoods town of Big Whiskey. The local sheriff, however, has no intention of letting the pair impinge on his own authority. Oscar-winning Western, directed by and starring Clint Eastwood, with Gene Hackman, Morgan Freeman, Jaimz Woolvett and Richard Harris.
SUNDAY 24th MAY
.
Look Who's Talking Too (1990) GOLD 8:50am-10:25am (1 hour 35 minutes)
Wisecracking toddler Mikey is joined by mischievous baby sister Julie and sibling rivalry inevitably erupts – while their parents have problems of their own to deal with, in the shape of the kids' good-for-nothing uncle. Comedy sequel, starring John Travolta and Kirstie Alley, with the voices of Bruce Willis and Rosanne Barr.
Batteries Not Included (1987) ITV London 1:10pm-3:15pm (2 hours 5 minutes)
A family of tiny alien spacecraft intervenes to help the residents of a run-down Manhattan brownstone tenement stop greedy developers from demolishing their homes. However, the miniature flying saucers have the odds stacked against them as they bravely do all they can to save the day. Sci-fi fantasy, starring Jessica Tandy, Hume Cronyn, Frank McRae and Elizabeth Pena.
Getting Even with Dad (1994) 5* 2:00pm-4:10pm (2 hours 10 minutes)
Spoilt child Timmy goes to live with his outwardly respectable father, but realises he is a small-time thief planning his latest robbery. Timmy sets out to reform his dad, and in the meantime manages to fix him up with an attractive undercover cop – leading to much confusion. Family comedy, starring Macaulay Culkin, Ted Danson, Glenne Headly and Hector Elizondo.
Fun Fact: The name of the roller coaster Timmy, Raymond, Robert, and Carl just got off is Speed Demon which was referring to Macaulay Culkin's close friend Michael Jackson's hit song.
Jurassic Park (1993) ITV2 3:10pm-5:40pm (2 hours 30 minutes)
Scientists are given a sneak preview of a safari park inhabited by genetically engineered dinosaurs created by an eccentric tycoon. However, it all goes wrong when a greedy employee sabotages the security systems, allowing the prehistoric beasts to roam free and hunt the visitors. Steven Spielberg's action adventure, starring Sam Neill, Laura Dern, Jeff Goldblum, Richard Attenborough and Samuel L Jackson.
Spirited Away (2002) Film4 5:00pm-7:25pm (2 hours 25 minutes)
A petulant 10-year-old enters an abandoned amusement park while accompanying her parents on a family outing, and finds herself transported to a fantastical world controlled by two witches, where she must follow the rules if she is ever to return home. Oscar-winning Japanese animated fantasy directed by Hayao Miyazaki, with the voices of Daveigh Chase, Jason Marsden, Suzanne Pleshette and Susan Egan.
Spider-Man (2002) Comedy Central 6:30pm-9:00pm (2 hours 30 minutes)
A clumsy teenager develops superhuman powers after a genetically engineered spider bites him. At first his fantastic skills delight him, but his elation is severely tempered by a family tragedy, prompting him to dedicate his talents to combating evil. However, he faces a baptism of fire in the form of crazed villain the Green Goblin. Comic-book superhero adventure, with Tobey Maguire, Kirsten Dunst, Willem Dafoe, James Franco and Rosemary Harris.
Groundhog Day (1993) GOLD 9:00pm-11:00pm (2 hours)
An obnoxious TV weatherman reporting on a small town's annual festival finds himself caught in a bizarre time loop, and is forced to relive the same day over and over again. While at first he tries to exploit his predicament, he is ultimately driven to mend his ways and adopt a less cynical attitude. Comedy, starring Bill Murray, Andie MacDowell, Chris Elliott and Stephen Tobolowsky.
The Dead Pool (1988) ITV4 10:00pm-11:55pm (1 hour 55 minutes)
Uncompromising detective `Dirty' Harry Callahan hunts the ringleaders behind a bizarre death lottery which is seemingly being used to murder well-known figures. The case becomes personal when he discovers his own name is on the list of prospective victims. Action thriller sequel, starring Clint Eastwood, Patricia Clarkson, Liam Neeson and an early appearance by Jim Carrey.
The Sixth Sense (1999) Film4 10:50pm-1:00am (2 hours 10 minutes)
A child psychologist, disheartened after the suicide of a former patient, takes on the case of a terrified boy haunted by ghostly apparitions, and tries to help him discover what the spirits want from him. M Night Shyamalan's supernatural thriller, starring Bruce Willis, Haley Joel Osment, Toni Collette and Olivia Williams.
Fun Fact: This classic is one of only four horror films to receive an Oscar nomination for Best Picture; the other three were The Exorcist (1973), Jaws (1975), and The Silence of the Lambs (1991).
Whatever you're up to this weekend, Don't forget to change down a gear when stopping and bringing more food than you need never hurt anyone.
xoxo
After some amazing tees inspired by you're favourite spin-off show?? S'all good man! We've got you covered with our latest collection of Better Call Saul T-Shirts!

Since Breaking Bad first launched back in January 20, 2008 (What! Really?), we've been hooked on the weird, wonderful and often very dangerous world of Albuquerque, New Mexico.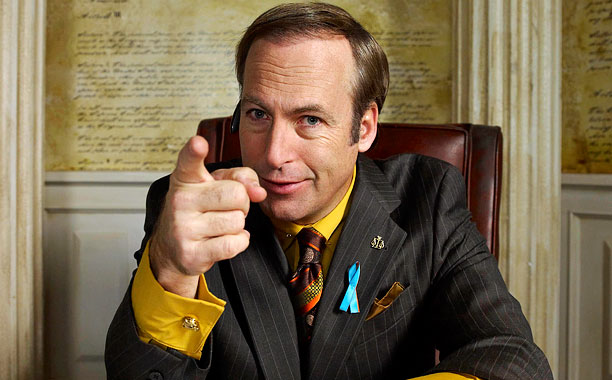 In early February we took a step back in time with the launch of this amazing spin-off which follows the life and struggles of top lawyer to the cities criminal underbelly. We see for the first time his early life, how he became who he is and of course spotting the odd character from the more recent years too. What a mix!

Showing our love for this amazing character and series, we've just gotten our hands on some funky new t-shirts which are perfect for any fan out there! Take a peep…
So what do you think of this latest AMC show?? Let us know by leaving your comments below.

For all these and more including our full range of Breaking Bad T-Shirts, head on over to TruffleShuffle.co.uk.

xoxo