Willy Wonka's factory! Can it be? So soon? Is it….really….the weekend?!
Like a hardworking, creative and ever so slightly extraordinary chocolate factory owner, we find ourselves once again in front of a whole world of possibilities. We could mix a touch of comedy with a splash of sweet, or perhaps mix some thriller flavours with a hint of romance. The choices are endless! After everything has set, we can take a taste of some of our creations and always dip back into them thanks to the magic of celluloid wonder.
Happy retro weekend!
SATURDAY 21st NOVEMBER
.
Evil Under the Sun (1982) ITV3 8:00am-10:20am (2 hours 20 minutes)
Hercule Poirot braves the heat and sand to investigate the murder of a glamorous stage star on an idyllic Adriatic holiday island. It becomes clear many people had reason to want the temperamental actress dead and the Belgian sleuth is soon hard at work figuring out which of her enemies eventually managed to kill her. Mystery, with Peter Ustinov, Diana Rigg, James Mason, Maggie Smith and Jane Birkin.
Toys (1992) Film4 1:00pm-3:20pm (2 hours 20 minutes)
A dying toy-maker leaves the company to his brother, a power-mad general, who turns the friendly family factory over to the production of weapons. It falls to the general's zany nephew and his equally childlike sister to stand up for their father's benign world-view. Comedy, starring Robin Williams, Michael Gambon, Joan Cusack and Donald O'Connor.
Field of Dreams (1989) ITV London 3:45pm-5:45pm (2 hours)
A farmer hears a mysterious voice inspiring him to mark out a baseball diamond in a cornfield – which, to his surprise, is visited by the ghost of the star player of the 1919 Chicago White Sox team, whose career was cut short by scandal. It later dawns on him the pitch has a greater purpose – to give people who have sacrificed important parts of their lives a second chance. Fantasy, starring Kevin Costner, Ray Liotta, Burt Lancaster and James Earl Jones.
Independence Day (1996) Film4 6:05pm-9:00pm (2 hours 55 minutes)
A fleet of huge flying saucers launches a devastating and unprovoked attack on Earth. As survivors try to flee the seemingly unstoppable alien invaders, the courageous US president, an ace pilot and a computer genius come up with a plan to take the fight to the enemy and save the human race. Roland Emmerich's sci-fi adventure, starring Will Smith, Bill Pullman, Jeff Goldblum, Mary McDonnell, Randy Quaid, Robert Loggia and Harry Connick Jr.
Fun Fact: The scene in which Will Smith drags the unconscious alien across the desert was filmed on the salt flats near Great Salt Lake in Utah. Smith's line, "And what the hell is that *smell*?" was unscripted. The small of the Great Salt Lake picked up at that moment and Will only just noticed.
Willow (1988) 5* 3:55pm-6:30pm (2 hours 35 minutes)
A farmer with dreams of becoming a wizard finds an abandoned baby, who is destined to bring about the downfall of an evil queen. The wicked tyrant's minions have been sent to kill the child before she can fulfil the prophecy, and it falls to the would-be sorcerer to protect her, with the aid of a rogue warrior. Fantasy adventure, starring Warwick Davis and Val Kilmer.
The Fifth Element (1997) 5* 6:30pm-9:00pm (2 hours 30 minutes)
In the 23rd century, the world faces destruction from a seemingly unstoppable force of pure evil. Meanwhile, a New York cab driver encounters a mysterious woman destined to save the Earth from its fate, and has to protect her from a scheming arms dealer and a horde of alien mercenaries. Luc Besson's sci-fi adventure, starring Bruce Willis, Milla Jovovich and Gary Oldman.
Hulk (2003) ITV2 7:55pm-10:40pm (2 hours 45 minutes)
Scientist Dr Bruce Banner turns into the rampaging green Hulk after exposure to a huge dose of gamma radiation, prompting the military to embark on a no-holds-barred mission to destroy the monster. Meanwhile, Banner's unstable father resurfaces, holding the secret to his transformation. Comic-strip adventure from director Ang Lee, starring Eric Bana, Jennifer Connelly, Sam Elliott and Nick Nolte.
Indecent Proposal (1993) Watch 10:00pm-12:30am (2 hours 30 minutes)
A couple dealing with financial difficulties are approached by a billionaire, who offers them $1million in return for one night with the wife. They accept the deal, but the husband's suspicions after the event threaten to tear their relationship apart. Adrian Lyne's drama, starring Robert Redford, Demi Moore, Woody Harrelson, Oliver Platt and Billy Bob Thornton.
Fight Club (1999) 5* 11:20pm-2:05am (2 hours 45 minutes)
A disillusioned office worker grows weary of his humdrum existence, but after meeting the mysterious Tyler Durden he finds fulfilment in establishing a club where similarly frustrated men come to vent their anger in bouts of bare-knuckle fighting. Satirical drama, directed by David Fincher, starring Edward Norton, Brad Pitt, Helena Bonham Carter, Meat Loaf and Jared Leto.
SUNDAY 22nd NOVEMBER
.
Happy Feet (2006) ITV2 4:05pm-6:15pm (2 hours 10 minutes)
A young penguin disappoints his fellow seabirds with his inability to sing – but instead he displays a remarkable talent for tap dancing. However, his elders refuse to accept this outlandish behaviour and send the youngster into exile, marking the start of a wonderful journey. Animated adventure, with the voices of Elijah Wood, Robin Williams, Nicole Kidman and Hugh Jackman.
The Mummy (1999) ITV London 4:15pm-6:30pm (2 hours 15 minutes)
A soldier of fortune joins an academic and her conniving brother on an expedition to an ancient Egyptian lost city. The explorers accidentally cause the spirit of a vengeful priest with awe-inspiring supernatural powers to rise from his tomb, leading to a desperate battle for survival. Fantasy action adventure, starring Brendan Fraser, Rachel Weisz, John Hannah, Arnold Vosloo and Oded Fehr.
Congo (1995) Film4 6:50pm-9:00pm (2 hours 10 minutes)
An expedition to find King Solomon's diamond mines in the jungles of the Congo disappears without trace. The tycoon behind the mission sends his assistant, a former CIA agent, to find out what became of the explorers – only to discover that the party met a grisly fate at the hands of a horde of vicious apes. Action adventure based on Michael Crichton's novel, with Dylan Walsh, Laura Linney, Tim Curry and Grant Heslov.
Liar Liar (1997) ITV2 7:15pm-9:00pm (1 hour 45 minutes)
A lawyer, whose underhand ploys to win cases leave him little time to see his son, discovers he is incapable of lying after the boy's birthday wish makes his dad tell only the truth. However, this causes a host of problems as the attorney tries to muddle his way through a high-profile divorce settlement. Comedy, with Jim Carrey, Maura Tierney, Justin Cooper, Jennifer Tilly and Cary Elwes.
Stargate (1994) Channel 5 11:40pm-1:50am (2 hours 10 minutes)
An Egyptologist and a soldier head an expedition through a mysterious portal to an alien planet. The world they find resembles ancient Egypt and is under the rule of a tyrant who has convinced the downtrodden inhabitants that he is a god – until the humans incite the enslaved populace to fight back. Sci-fi adventure, starring Kurt Russell, James Spader and Jaye Davidson.
Whatever you're up to this weekend, always check the small print and remember to bring bags with you.
xoxo
Like so many others out there, we grew up with Charlie Brown and can still remember reading or even watching their classic moments like it were yesterday. Such a classic!
First hitting the scene over a whopping 65 years ago, Peanuts quickly became a newspaper comic strip staple and has since grown to become one of the world's most-loved and recognized.


.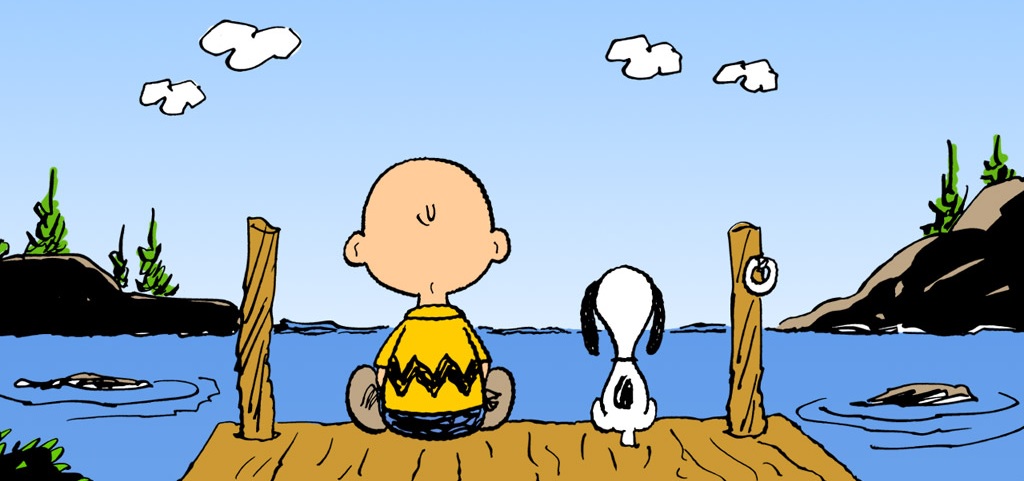 With so much love for this real retro icon, we are soooo pleased to be adding even more to our range of Snoopy T-Shirts and gifts.

Available from £19.99, these 100% official designs sure aren't a swing and a miss and are the perfect way to add some cartoon cool to any look. Take a peep!
.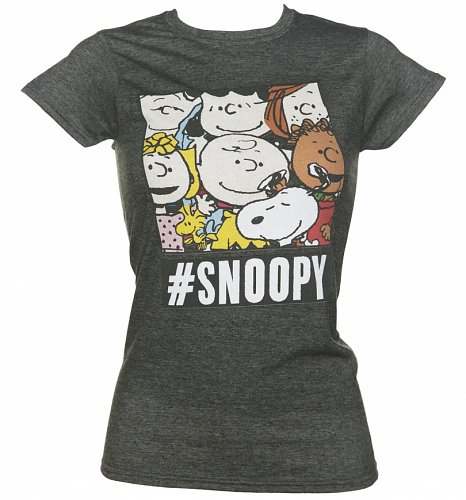 Calling all Peanuts fans! Another great t-shirt paying homage to selfies and Snoopy…what more does a girl need!? Hashtag….AWESOME!


.
Are you forever in the dog house? If so, you're not alone! Charlie Brown's beloved pooch Snoopy features on this simple but super cool design – must have for all you fans!


.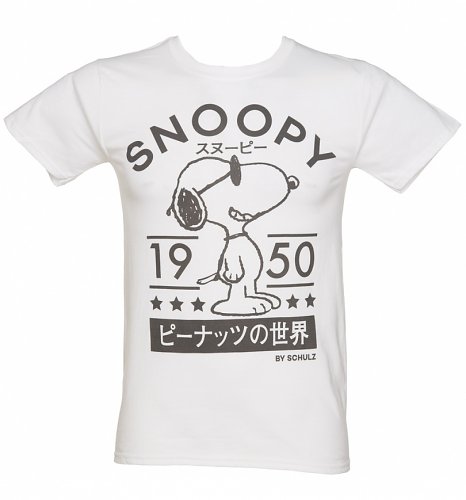 Snoopy is on this travels, to a far away land on this awesome oriental t-shirt! Buying for a Peanuts fan? They'll love you forever!


.
For all these and our complete range of Peanuts Clothing, gifts and accessories. Swing on over to TruffleShuffle.co.uk.

xoxo
Tees the season folks! With Halloween now but a distant memory, and fireworks night barely ringing in our ears, it much be time to start the Christmas preparations! Yep that's scary to us too…

With such a mild season so far this year, our 2015 range of Christmas T-Shirts have really come into their own. Taking inspiration from some of our favourite movies, characters and heroes, our amazing collection are such a great way to shake things up this year and show off your Christmas spirit in true retro loving style with the likes of Batman, Transformers and The Flash taking centre stage.

So! To save you hunting around for these amazing designs and maybe just to show them off a bit (only a little bit), we're put together some of our very favourite below for you guys and gals to check out. Take a look!
Men's Black Santa's Coming Elf T-Shirt
Forget the mistletoe, mulled wine and busy shops – who better to get you in the festive spirit than the legend that is Buddy the Elf! 'SANTA!! OMG!! SANTA'S HERE!? I KNOW HIM!!' Must have t-shirt for all fans!
Unisex Navy DC Comics Batman Fair Isle Christmas T-Shirt
Get festive in superhero style with this fantastically retro fair isle design DC Comics, Batman tee!
Ladies Merry Christmas Ya Filthy Animal T-Shirt
Merry Christmas….ya fithy animal! We love this awesome t-shirt, featuring an even more awesome quote! Perfect tee for when you're 'home alone' watching Christmas movies and eating mince pies!
Ladies Navy Marvel Characters Symbols Fair Isle Knit Design T-Shirt
You are gonna look so Comic-cool this Winter is this fabulous Marvel Comics Fair Isle Knit design tee! Featuring the Captain America, Iron Man, Incredible Hulk and Thor alongside the famous Avengers logo.
Ladies Merry Christmas Transformers T-Shirt
Ho Ho Ho! Who do we have here? It's definitely Optimus Prime, but in true robotic style, he has transformed himself into the coolest Santa Claus EVER. We love this exclusive TruffleShuffle tee, showing some festive fun for our fave retro robot.
Unisex Red DC Comics Flash Fair Isle Christmas T-Shirt
Flash the Flash this season in a rather fetching retro, fair isle design tee!
Ladies Elf Christmas Cheer T-Shirt
………'Thanks, but I don't sing'. 'Oh, well, it's just like talking, except longer and louder, and you move your voice up and down'! Sing it loud, and sing it proud! We love Christmas, and we love this movie even more! Elf is just another reason we love Will Ferrell – if you're a fan, or simply love the phrase, then this tee is a must have!
Unisex Green DC Comics Green Lantern Fair Isle Christmas T-Shirt
Go green this winter and show your appreciation for the shining light of the superheroes, the Green Lantern! With his classic logo fashioned into a retro fair isle knit design, this one runs 'rings' around the competition.
For all these and so much more, check out our full range of Christmas Clothing over at TruffleShuffle.co.uk today and pick up something to help you rock the festive season in style!

xoxo
Double rainbow! Is it really the weekend? Already? So soon? Okay!
Like a local food guru taste testing their way through a local fate bake competition, we find ourselves once again facing a whole line up of treats, all waiting for us to sample, enjoy and reward. We'll work our way through the cinematic greats like tucking into some delicious fruitcake, sweet, homely, and hearty all topped up with a sneak of alcohol. A perfect movie night in!
SATURDAY 14th NOVEMBER
.
Black Beauty (1994) ITV3 10:55am-12:45pm (1 hour 50 minutes)
A stallion recalls the events of his life and a succession of good and bad owners. His carefree youth on a country estate is brought to an end by a stable fire, and he ends up enduring a hard life pulling a hackney cab in Victorian London. Family drama based on Anna Sewell's novel, starring Sean Bean, David Thewlis, Jim Carter and Eleanor Bron, with Alan Cumming providing the voice of the horse.
My Neighbour Totoro (1988) Film4 11:00am-1:00pm (2 hours)
Two sisters move to a new home in the countryside when their mother is taken ill. They are thrilled to discover the house is next to an enchanted forest, and befriending the eldest and wisest of the strange magical creatures dwelling there. Animated fantasy from Spirited Away director Hayao Miyazaki, with the voices of Dakota and Elle Fanning.
Scrooged (1988) Film4 3:00pm-5:00pm (2 hours)
A heartless TV executive is cruel to his employees and just sees the festive season as an opportunity to make money. However, on Christmas Eve, three ghosts arrive in the night and challenge him to change his cynical ways by showing him his past, present and future. Comedy based on Charles Dickens' A Christmas Carol, starring Bill Murray, Karen Allen, John Forsythe, David Johansen and Carol Kane.
Scooby-Doo (2002) ITV London 4:05pm-5:45pm (1 hour 40 minutes)
The hapless hound and his chums reunite after a bitter break-up to solve a baffling mystery in the ghost-themed tourist resort of Spooky Island, whose owner is convinced he has a genuine haunting on his hands. Live-action comedy adventure based on the cartoon series, starring Sarah Michelle Gellar, Matthew Lillard, Freddie Prinze Jr, Linda Cardellini and Rowan Atkinson.
Street Fighter (1994) 5* 5:50pm-7:55pm (2 hours 5 minutes)
A military officer goes in search of a power-mad general who is holding several hostages in a secret location. He soon finds he is not the only one on the maniac's trail, and joins forced with a mismatched band of martial artists to save the captives. Action adventure based on the video game, starring Jean-Claude Van Damme, Raul Julia, Kylie Minogue and Ming-Na Wen.
Star Trek III: The Search for Spock (1984) Dave 6:15pm-8:20pm (2 hours 5 minutes)
Admiral Kirk and his crew hijack the decommissioned Enterprise to recover the body of their fallen comrade Mr Spock from the planet Genesis. Kirk has learnt that Spock's spirit is still alive, and the Vulcan can be resurrected, but he must also battle a Klingon captain determined to control the planet's mysterious energy. Sci-fi sequel, directed by Leonard Nimoy, with William Shatner, DeForest Kelley and Christopher Lloyd.
Kindergarten Cop (1990) ITV2 6:45pm-9:00pm (2 hours 15 minutes)
A tough detective is forced to pose as a preschool teacher in a bid to capture a drug dealer whose son is one of the pupils. However, his biggest challenge turns out to be controlling a class full of five-year-olds. Comedy, starring Arnold Schwarzenegger, Penelope Ann Miller, Linda Hunt, Pamela Reed and Richard Tyson.
Starman (1984) Film4 6:45pm-9:00pm (2 hours 15 minutes)
An alien who crash-lands on Earth falls in love with a widow after assuming her dead husband's identity as a cover, but the duo are soon fleeing the authorities in a frantic effort to reach an extraterrestrial rescue ship. Sci-fi fantasy romance, directed by John Carpenter and starring Jeff Bridges, Karen Allen, Charles Martin Smith, Richard Jaeckel and Robert Phalen.
Robin Hood: Men in Tights (1993) AMC 7:00pm-9:00pm (2 hours)
The heroic outlaw returns from the Crusades to discover the country is in the grip of evil Prince John and the Sheriff of Rottingham, so he unites a motley band of warriors to overthrow them. Mel Brooks comedy, starring Cary Elwes, Roger Rees, Richard Lewis, Tracey Ullman, Amy Yasbeck, Patrick Stewart, Isaac Hayes and Dom DeLuise.
The Inbetweeners 2 (2014) Channel 4 9:00pm-10:55pm (1 hour 55 minutes)
Premiere. Awkward teenagers Will, Simon and Neil find university life does not live up to their expectations, and are insanely jealous of Jay's stories of his gap year in Australia. Heading Down Under to meet their friend, they inevitably discover he has exaggerated his escapades – so decide to go in search of a real adventure. Comedy sequel, starring Simon Bird, James Buckley, Joe Thomas and Blake Harrison.
2 Fast 2 Furious (2003) ITV2 9:00pm-11:10pm (2 hours 10 minutes)
A disgraced former cop is arrested by the FBI for illegal street racing, but his one-time colleagues offer him freedom in exchange for going on an undercover mission. Teaming up with an old racing friend and a customs official, he has to infiltrate and bring down a drug-trafficking operation. Thriller sequel, with Paul Walker reprising his role from The Fast and the Furious alongside Tyrese Gibson, Eva Mendes and Cole Hauser.
SUNDAY 15th NOVEMBER
.
Napoleon Dynamite (2004) Film4 3:05pm-4:55pm (1 hour 50 minutes)
A socially inept high-school student and his lonely unemployed brother find their eccentric home life thrown into upheaval when their meddling uncle comes to stay. The teenage oddball tries to make the best of his changing circumstances, while putting all his skills to the task of helping his new best friend win the class presidency. Comedy, starring Jon Heder, Efren Ramirez and Haylie Duff.
Wayne's World 2 (1993) 5* 4:05pm-6:00pm (1 hour 55 minutes)
Heavy metal fanatics Wayne and Garth try to stage a giant Woodstock-style rock festival, with a little help from a spaced-out British roadie and the ghost of Jim Morrison. But Wayne also has to stop his girlfriend leaving him for her slimy manager. Comedy sequel, starring Mike Myers, Dana Carvey, Ralph Brown, Kim Basinger, Tia Carrere and Christopher Walken.
Big (1988) Film4 4:55pm-7:00pm (2 hours 5 minutes)
A boy ridiculed for his size makes a wish on a fairground machine to become bigger – only to wake up as a 30-year-old man. Driven from his home by his terrified mother, the bewildered youngster trapped in a grown-up body makes his way to New York, where he rises high in the ranks of a toy manufacturing company and applies his youthful enthusiasm to the complexities of adult life. Comedy, starring Tom Hanks, Elizabeth Perkins and Robert Loggia.
Fun Fact: Tom Hanks was the first choice to play Josh Baskin but was unavailable due to scheduling conflicts with the films Dragnet (1987) and Punchline (1988). Robert De Niro was then offered the lead role, and was rejected because his salary demand ($6 million) was too high. Tom Hanks then became available and accepted the lead role for $2 million.
Antz (1998) Comedy Central 6:20pm-8:00pm (1 hour 40 minutes)
A neurotic worker ant passes himself off as a soldier to impress a princess. However, he provokes a jealously ambitious general with an accidental act of heroism – so he and his beloved decide to flee the brutal colony and go in search of the promised land of Insectopia. Animated comedy, with the voices of Woody Allen, Sharon Stone, Gene Hackman and Sylvester Stallone.
Bean (1997) ITV2 7:10pm-9:00pm (1 hour 50 minutes)
The hapless fool is employed as a security guard for a British art gallery and is sent to Los Angeles to bring back a famous painting. Unfortunately, he finds himself mistaken for a renowned art professor and invited to make an important presentation. Mel Smith's British comedy, starring Rowan Atkinson, Burt Reynolds, Peter MacNicol, John Mills, Peter Capaldi and June Brown.
Men in Black II (2002) E4 7:15pm-9:00pm (1 hour 45 minutes)
Agent J investigates the unauthorised landing of a spacecraft and discovers a malevolent alien disguised as a lingerie model is on the verge of destroying humanity. His only hope of stopping her diabolical plot is to restore the memory of his retired partner K – but his former mentor takes more than a little convincing. Sci-fi comedy sequel, directed by Barry Sonnenfeld, starring Will Smith, Tommy Lee Jones, Rosario Dawson, Lara Flynn Boyle, Johnny Knoxville, Rip Torn and Tony Shalhoub.
Austin Powers: International Man of Mystery (1997) Comedy Central 9:00pm-11:00pm (2 hours)
A velvet-clad, sex-crazed secret agent from the 1960s agrees to be put into a state of suspended animation after his arch-enemy escapes justice. Thirty years later he is defrosted to do battle with the power-mad villain again, but the mission proves nearly as daunting for him as getting to grips with 1990s social values. Spoof spy adventure, with Mike Myers, Elizabeth Hurley, Mimi Rogers, Michael York and Robert Wagner.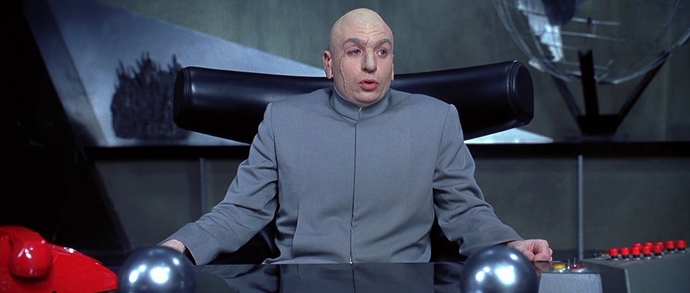 Independence Day (1996) Film4 9:00pm-11:45pm (2 hours 45 minutes)
A fleet of huge flying saucers launches a devastating and unprovoked attack on Earth. As survivors try to flee the seemingly unstoppable alien invaders, the courageous US president, an ace pilot and a computer genius come up with a plan to take the fight to the enemy and save the human race. Roland Emmerich's sci-fi adventure, starring Will Smith, Bill Pullman, Jeff Goldblum, Mary McDonnell, Randy Quaid, Robert Loggia and Harry Connick Jr.
Virus (1999) Syfy 10:50pm-12:50am (2 hours)
A salvage tug sailing perilously close to a typhoon discovers an abandoned Russian science vessel. Members of the crew board the ship, only to discover it has been taken over by an alien life form made of pure energy, which can create warriors out of organic and mechanical components and plans to eradicate the human race. Sci-fi thriller, starring Jamie Lee Curtis and Donald Sutherland.
Whatever you're up to  this weekend, make sure you have enough milk and not to walk too far in new shoes.
xoxo
A world full or magic, adventure, friends and the odd villain, there really is very little not to love about Harry Potter.

Since it all begin way back in (prepare to feel old…) 1997, kids and adults everywhere have been hooked on the tale of a wizard, his friends and the amazing Hogwarts School of Witchcraft and Wizardry. From books to films and even games, we have been able to dive into the mystical world of these amazing characters and escape our simple muggle ways, if only for a moment.

Always looking for more exciting ways to show our love for this true phenomenon, we've just landed ourselves some amazing new Harry Potter Jewellery!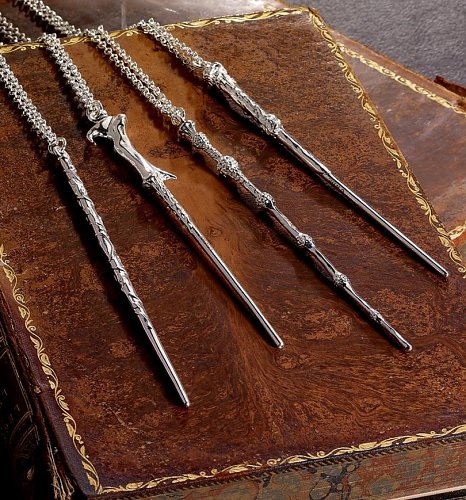 With four amazing designs to pick from, these stunning new Harry Potter Wand Necklaces are a great subtle nod to your favourite characters and are sure to get plenty of love from fellow Potter fans.

Check out our fab four below….
.


Available from £21.99, grab your very fave of perhaps pick out the perfect one for someone special this Christmas.

xoxo