With its tales of friendship, romance, hardship and heartbreak coupled with the of the most iconic sitcom moments ever, (Pivot, PIVOT!) it's so easy to see why Friends become and still is one of the best-loved TV shows of all time!
Bursting into our lives way back in 1994 and with the last episode in 2004 (oooh we remember the heartbreak well!), we knew even then that this wasn't going to be the end of Friends.
With its 236 episodes still showing on TV and now available on Netflix for us to basically watch on repeat… and trust us, we do, Friends looks set to stay with more and more people just discovering its 90s wonder.
As such huge fans ourselves here at Truffle Towers, we can never resist the chance to get our eager paws on more and more amazing Friends merchandise including our ever-growing range of Friends Gifts.
If you're looking for the perfect gifts for the Friends fan in your life, we know our range will have just the things to pep them up more than a fresh cuppa down at Central Perk! Check out our top ten picks right now.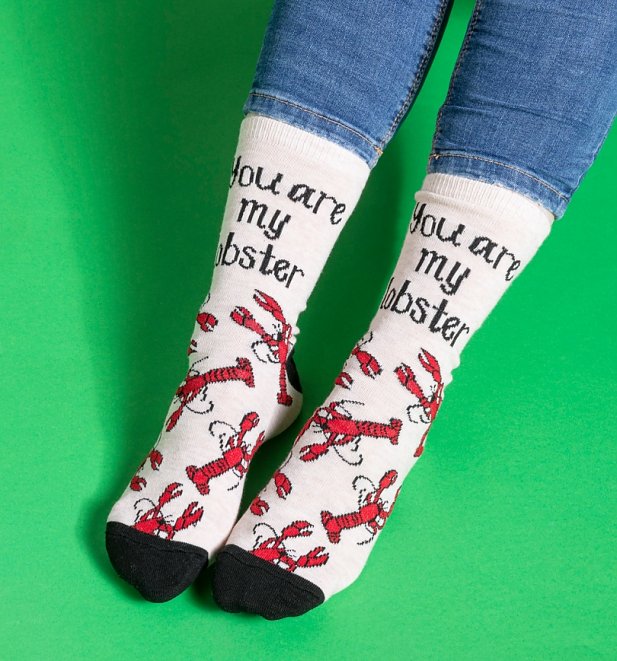 Adorbs! To be someone's lobster is to be a mate for life. These Friends You Are My Lobster Socks make a wonderful gift for those you love or just a treat for anyone who loves the show.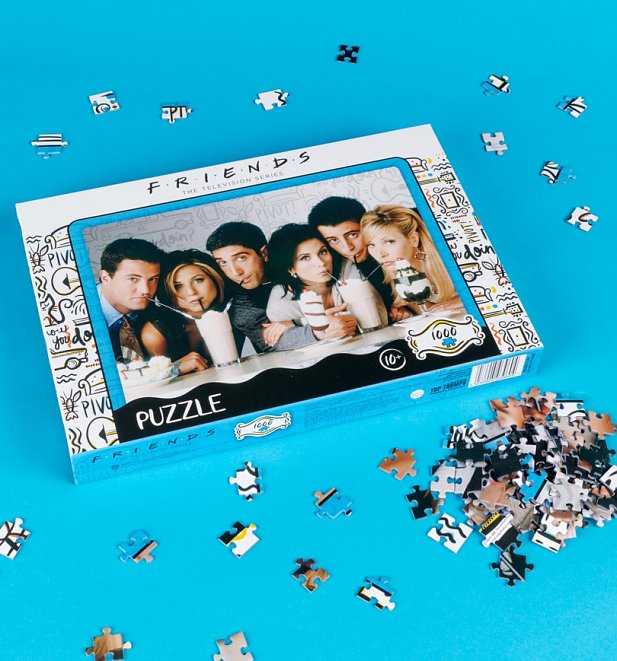 Featuring the famous milkshake scene cast poster, this awesome Friends Milkshake Jigsaw Puzzle puzzle will definitely be bringing all the fans to the yard. 1000 pieces of pure nostalgic joy!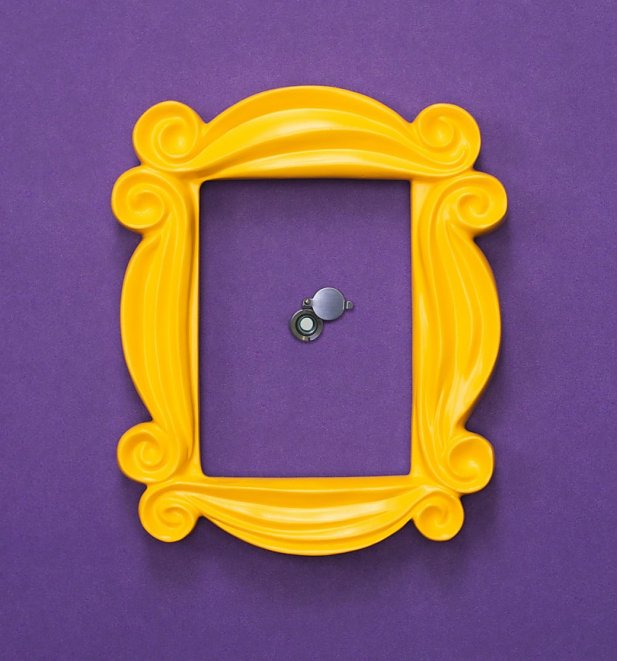 Picture this…a photo frame that looks almost EXACTLY like the one from your fave 90s sitcom! Inspired by the iconic frame hung on the door of Monica and Rachel's apartment, this Friends Peephole Photo Frame is set to add a slice of true Friends nostalgia to any home.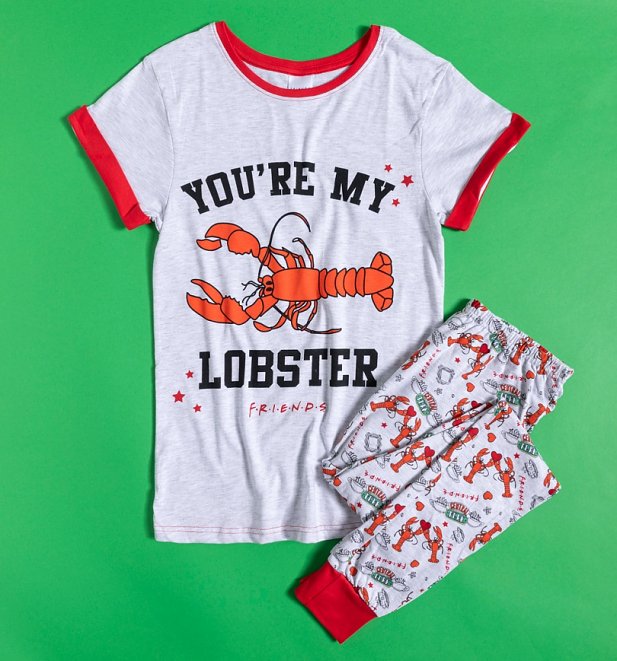 We love the adorable sentiment of this awesome Friends You're My Lobster Pyjamas! These make a great gift to let someone know how much you care and they're just perfect for snuggling up to watch endless re-runs of your favourite Friends episodes!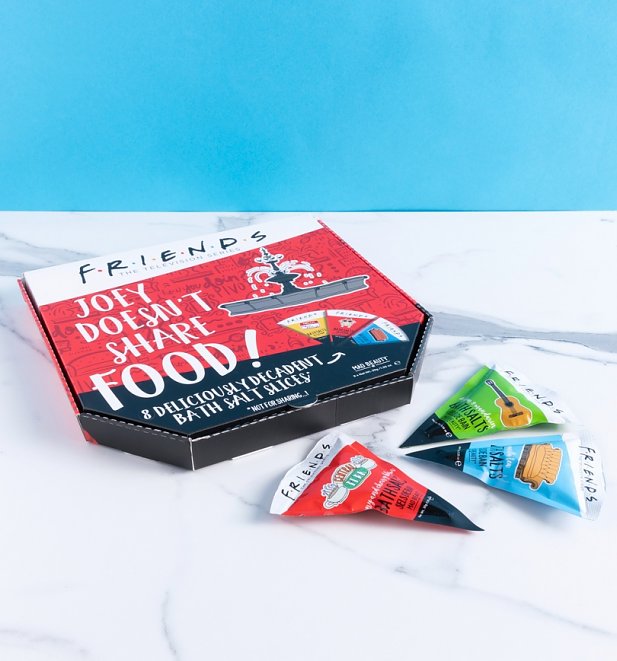 Friends fans will love this brilliant Friends Joey Doesn't Share Food Pizza Bath Salts Set as much as Joey Tribbiani loves pizza! Perfect for making a bath Chandler Bing would be proud of, just remember, they're not for sharing.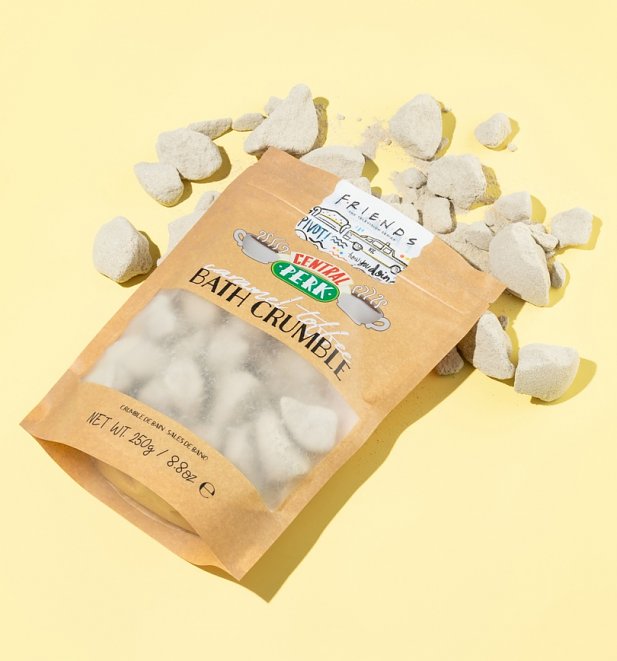 With its sweet smell of caramel toffee, our Friends Bath Crumble may smell good enough to eat! For added effect, enjoy in the tub while your favourite Friends episodes play, bliss!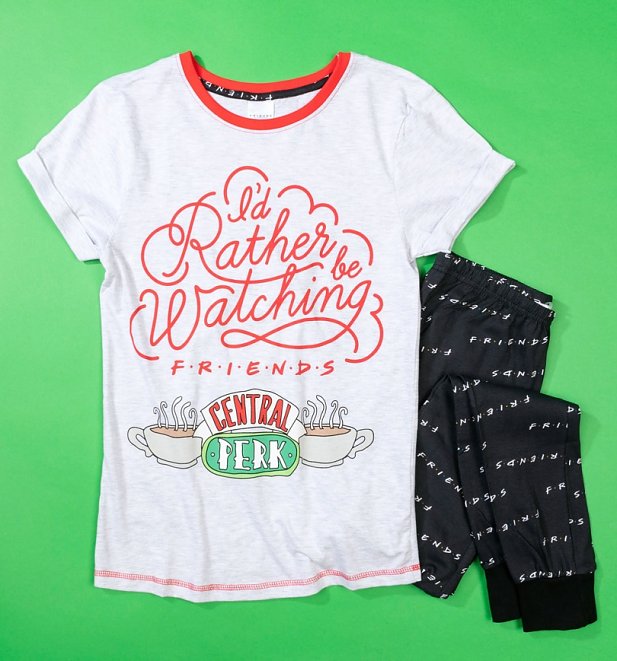 Yes Friends fans – aka everyone – get ready to do a Chandler Bing-style dance when you get your hands on these. These I'd Rather Be Watching Friends Pyjamas are perfect for hibernating in as you re-watch every single season for the millionth time.
Give your home the aroma of sweet caramel toffee and it'll almost feel like you are enjoying a nice flavoured latte or slice of cake in Central Perk cafe. A fun tribute to the iconic sitcom, this Friends Central Perk Tin Soy Candle comes in a handy tin so you can take it on your travels too.
Not only does this Friends Glass Central Perk Biscuit Barrel look like it belongs in the famous NY coffee shop, Central Perk (which is super cool), its generous size means there's loads of room for your biccies and, with an airtight lid, they'll stay nice and crisp and delicious, just like the cookies Neslee Toulouse used to make…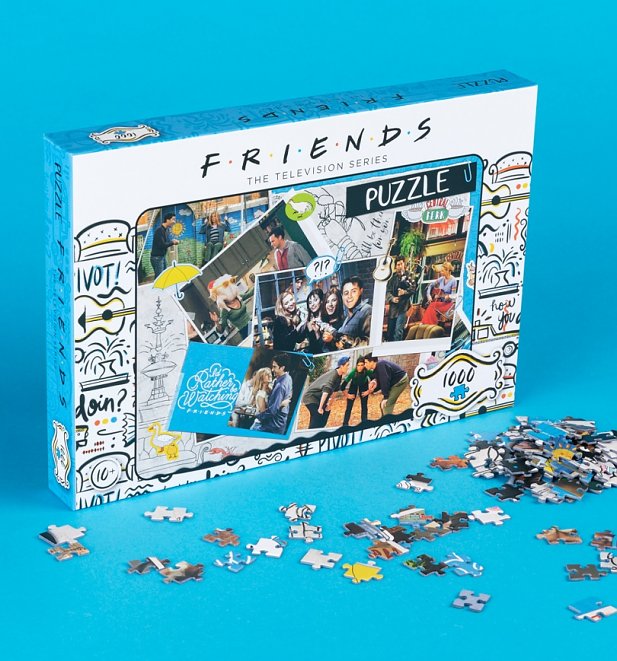 Packed full of classic FRIENDS moments, this Friends Scrapbook 1000 Piece Jigsaw Puzzle really couldn't BE any more fabulous! With some questionable bagpipe playing from The One With Joey's New Brain, some competitive touch ball from The One With The Football and many more, this 1000 piece jigsaw is the perfect way to keep yourself entertained indoors.
So that must be everything, right? Oh heck no! Head over to the website to check out our complete and ever-growing range of amazing gifts for Friends fans. See you there!